Europe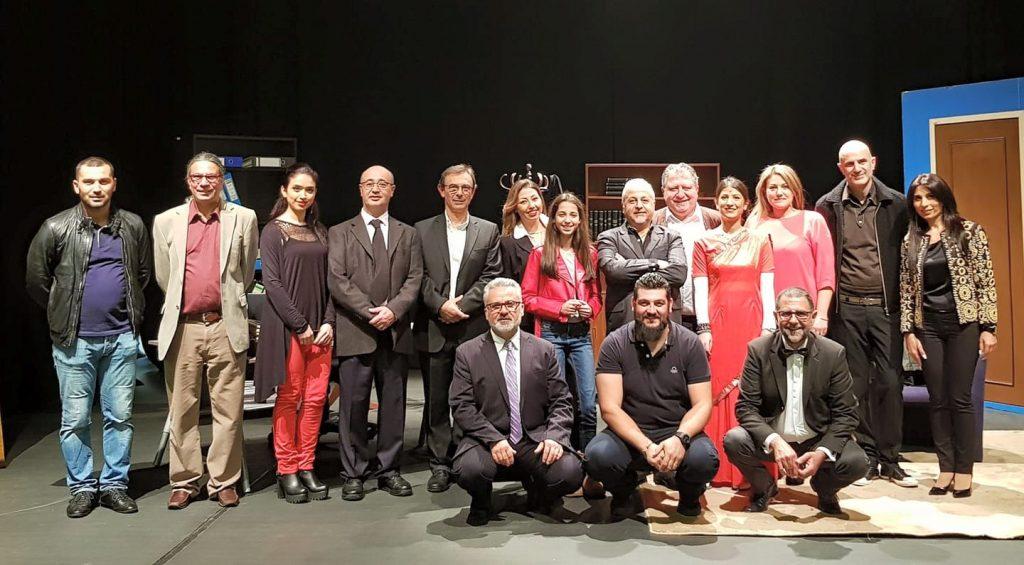 On Saturday, January 13, 2018, the Mask Troupe of Oshakan Chapter presented the comedy Who is the Sinner to Nicosian Armenians. The author of the play Harout Tahmazian staged the performance.
Executive Board Chair, Arto Tavitian delivered a speech before the performance started. He thanked the author of the play and director Harout Tahmazian, the actors, and supporters, and especially the members of the Theater Committee for their long and consistent work.
The hall of the Russian Cultural Center was packed. The audience was very pleased to watch the performance from the beginning to the end. It was a real success due to the play of actors Nazaret Adourian, Marcia Adourian-Bohdjelian, Sonia Chilinkirian, Vatche Tunjikian, Krikor Mgrdichian, Dikran Adourian, and Vardan Kostanyan.
At the end, the director and actors won stormy applause and congratulations. The Hamazkayin Mask Theater Company won a great achievement and made the community's theater lovers' day with joyful and pleasant entertainment.