Europe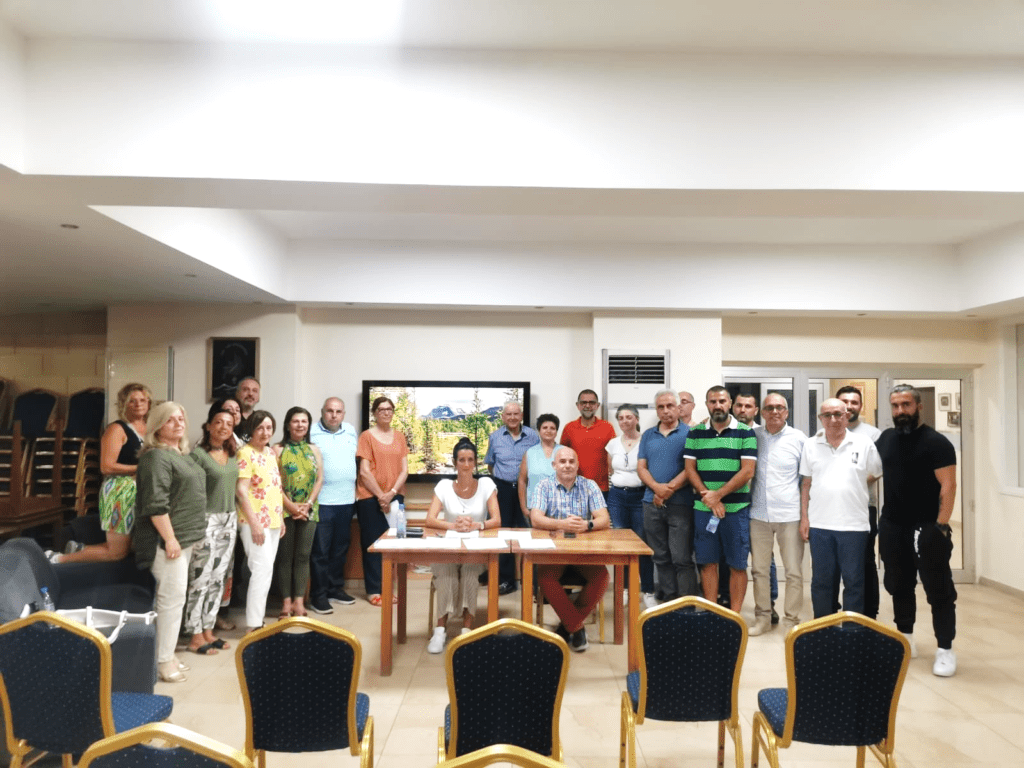 The Hamazkayin Cyprus Isolated Region helds its twenty-second annual General Assembly on July 22, 2022 at the Homenetmen-AYMA Club in Nicosia.
After considering the board's activities over the last year, the assembly concluded that the board led in a praiseworthy and effective manner in all areas of the chapter's activity.
The General Assembly adopted resolutions to expand the activities of the Sipan, Giligia, and Ani dance ensembles, continue work in the theater, hold Cultural Evenings, and maintain outreach to the Paphos, Limassol, and Larnaca communities. The resolutions included a commitment to drawing more young people to these programs.
At the conclusion of the meeting, the following Chapter Executive Board was elected unanimously: Arto Tavitian, Syuzanna Nazaryan, George Torosian, Vartine Etoyian, and Iris Yedalian Karamanougian.