Middle East
Regional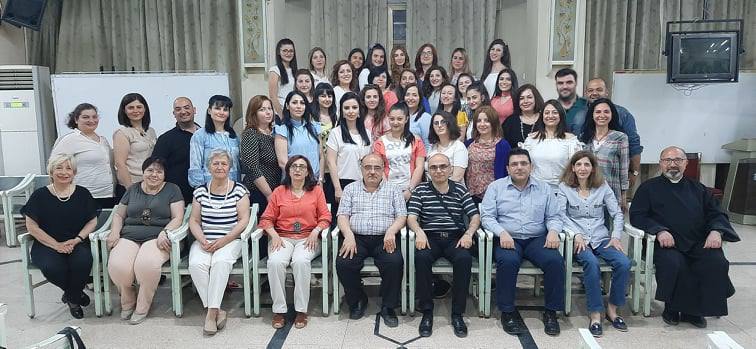 The Hamazkayin Higher Institute for Armenian Studies in Aleppo was founded for a few purposes. First, to give students with an interest in Armenian studies an opportunity to continue their studies. Second, to prepare cadres of Armenian teachers for the community's schools. And ensure that the community has a supply of informed members, fluent in Western Armenian, to participate in organizational and communal affairs.
The institute had continued its work for 24 years. Neither war, nor economic difficulties, nor the emigration of a significant portion of its faculty have been able to stop its progress. Maintaining this institute was essential for maintaining our language and culture—much like air and water are essential to life.
The institute had difficulties. Its path was not without ups and downs. But it stayed the course. The faculty and students, administrators and boards worked hand in hand to keep it going. The Hamazkayin Syria Regional Executive Board took every measure to meet the institute's needs, especially in the difficult circumstances of the present.
Indeed, the 2019–20 commencement was held on June 13, 2020, in the Levon Shant Hall, in the presence of the entire family of the institute: the Regional Executive Board, the chapter board, the administration, the faculty, and the students. The chapter executive board chairperson, Hovig Ghazarian, greeted those present. He spoke about the mission of the institute and its role in the Aleppo community.