Europe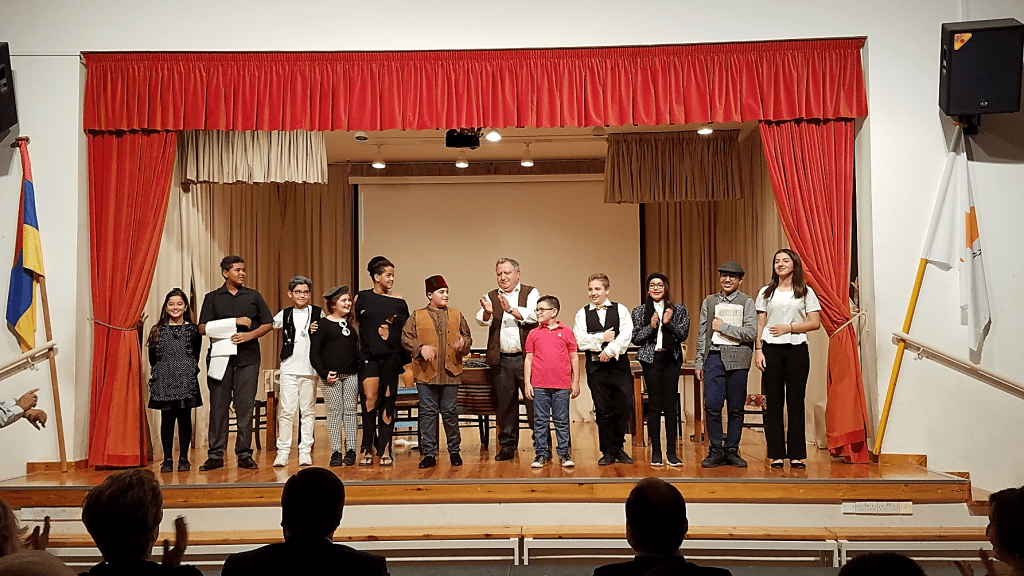 On November 9, 2019, Nicosia, Cyprus, saw the first performance of its Hamazkayin "Oshagan" chapter's new teen dance group. The event took place at the Nareg school auditorium and was warmly appreciated by 130 attentive audience members.
The play was Hagop Baronian's Honorable Beggars, directed by Harout Tahmazian. Eleven young actors took the stage and played their challenging roles with the enthusiasm and admirable seriousness of performers much older. All of them received very high marks on this first test, demonstrated preparedness for the roles, and are expected to become even more excellent performers in the future.
To encourage the young performers, the pontifical vicar for the Diocese of Cyprus was present, alongside priests, the member of parliament for Armenians in Cyprus, the chairperson of the school's board of trustees, as well as its principal. Other audience members included teachers and leaders of organizations, all of whom showed appreciation for Hamazkayin's programs, and wished luck to the newly formed performance group.
Nicosia's Hamazkayin Oshagan chapter executive board and members know these young actors will become adults who appreciate the theater; some, we hope, will have a successful future on the stage.