Central Committee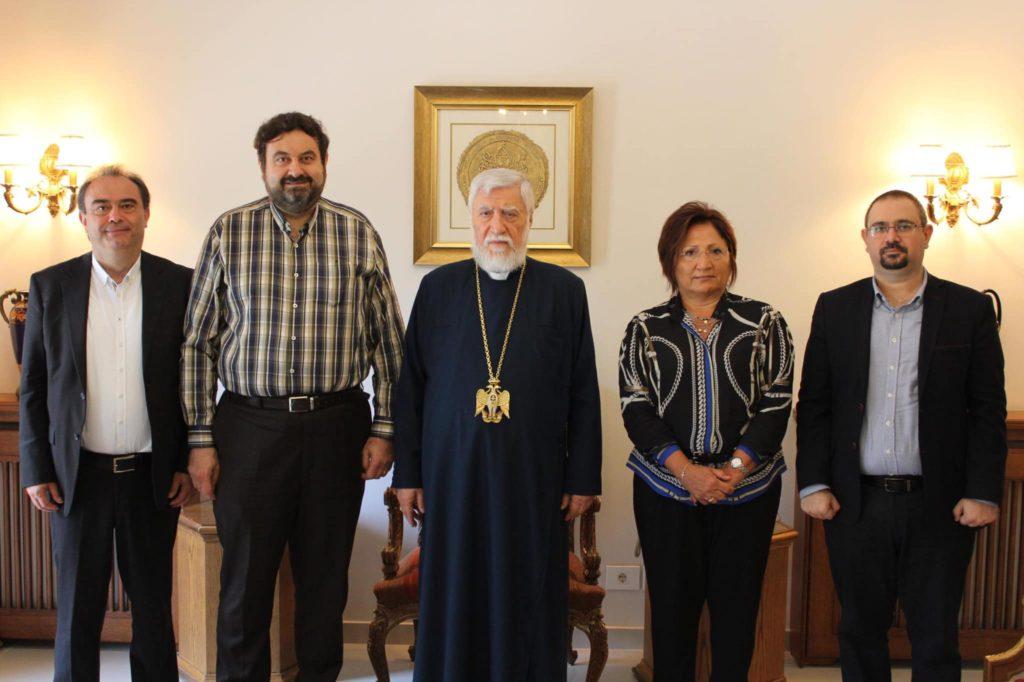 On June 18, members of the newly elected Central Executive Board of Hamazkayin Armenian Educational and Cultural Association visited Aram I, the Catholicos of the Great House of Cilicia, at his offices in the Holy Mother of God Cathedral in Bikfaya.
During the meeting, the catholicos and the Hamazkayin board members discussed the present-day challenges facing Armenian educational and cultural endeavors, which were the focus of the Ninth Convention of Hamazkayin held recently in Armenia.
The catholicos expressed his satisfaction with the important work done by Hamazkayin worldwide in the difficult political and economic circumstances of the present day. He prayed that in its educational and cultural work, Hamazkayin will take especial steps to maintain and disseminate the Western Armenian language in the diaspora. The chief bishop said Hamazkayin's future endeavors will continue to have his full support.