Europe
Regional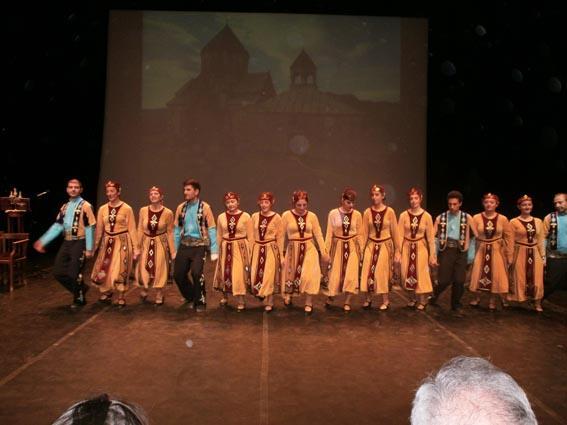 The Club for UNESCO of Piraeus and Islands, based on historical evidence, organized a music and dance show, dedicated to the people of Asia Minor who suffered deportations, persecutions and massacres, and managed to survive by the breadth of their hair. The event, titled "They managed to live, dance and sing" includes their dark pages of the people that faced deportation and details about the hardship they lived as refugees.
A special program was presented at the Musical show, which included ethnographical, popular and traditional dances from Tragia, Bondos, Gamirk, Izmir and other. The dances were represented as a sign of respect towards the infinite will of survival of those people, as well as their determination for continuing life, and their conviction for a safe and better tomorrow.
This remarkable event took place on Monday, November 9, 2015 at the Michael Cacoyannis Foundation's theatre hall, at 206 Piraeus St, Tavros.