Europe
Regional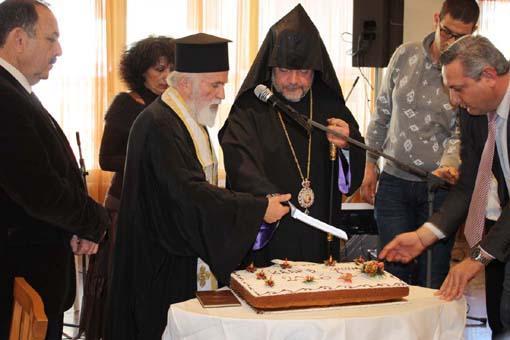 The worldwide genocide survivor Armenians' main goal is the preservation of the Armenian identity and the struggle for the Armenians' rights.
The Executive Board of Hamazkayin Rhodes was recently founded on the Turkish coastal Rhodes Island for the sake of these two supreme goals. The newly formed Board has already started its very enthusiastic and successful activities.
Thus, on Sunday, February 7, 2016 at noon, the Hamazkayin ″Dikran Yergat″ Board had invited a ″Gateau Party″ at ″Semiramis″ hotel situated in the center of Rhodes. A great number of guests, among them Greek officials, had gathered in the hall of the hotel.
The event was well organized and successful due to the consistent work of ANCA and the Hamazkayin local Board members in such a short period.