Regional
USA & Canada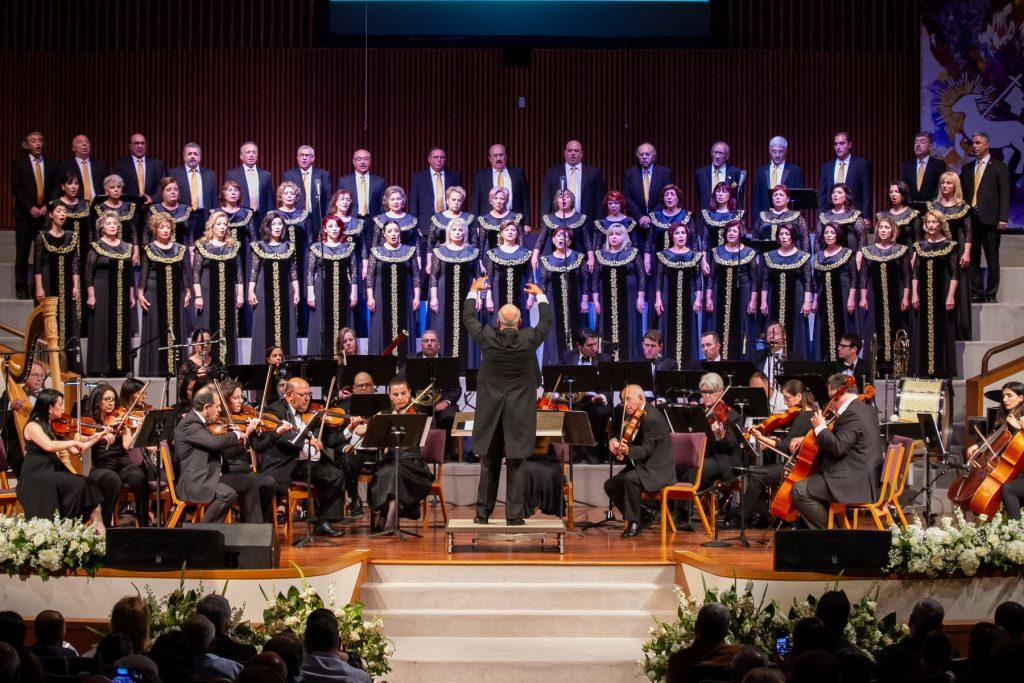 On May 4, 2019, we were witness to a miracle at the Pasadena First Church of Nazarene. The miracle maker was the Hamazkayin Western United States "Sayat Nova" Choir, accompanied by an equally miraculous symphonic orchestra. The two groups were conducted by Mikayel Avetisyan. The evening was a new summit in the artistic life of the Southern California Armenian community thanks to the almost errorless and professional-level performance of the amateur musicians led by Mr. Avetisyan and music director Gayane Baghdasaryan.
The concert marked the sesquicentennial of the birth of Gomidas and a decade of activity for the choir. Bishop Torkom Donoyan, Vicar General of the Armenian Prelacy, priests, representatives of the ARF Central Committee and the ARF Pasadena "Lernavayr" Gomideh, the Hamazkayin central, regional, and chapter executive boards, and hundreds of music lovers were in attendance. They enjoyed two full hours of Armenian classical, national-revolutionary, and folk music. The movement between genres seemed effortless.
The evening began with an impressive and unprecedented work of performance art featuring Grand Stage Dance Studio students staging Gomidas's "Oror" (Lullaby). The author of the work was Ms. Baghdasaryan. It was a brilliant idea; from the first moment, it electrified the atmosphere, connected the stage and the audience, gave wings to Gomidas's breath, raised the tide of spirits of the audience members, and filled the hall with an Armenian soul.
A group of students became exceptional interpreters of the important moments in Gomidas's life; interwoven with the lullaby was the story of the national catastrophe and mourning, Gomidas's reality and imagination. The soloist was the celebrated soprano Liliana Natalie Buickians, a recent graduate of the doctoral program at the Eastman School of Music in Rochester, New York.
After the performance art, the concert continued with Gomidas's "National Anthem," which inspired the performance of the 48 adult members of the choir. They performed "Gomidasian" (arranged by Suren Khachadurian), "Naro Jan" (Parsegh Ganachian), "Ov hayots ashkharh: (Magar Yegmalian), "Yeraz im yergir" (Robert Amirkhanyan), and "Markardashar" (Ruben Altounian).