Central Committee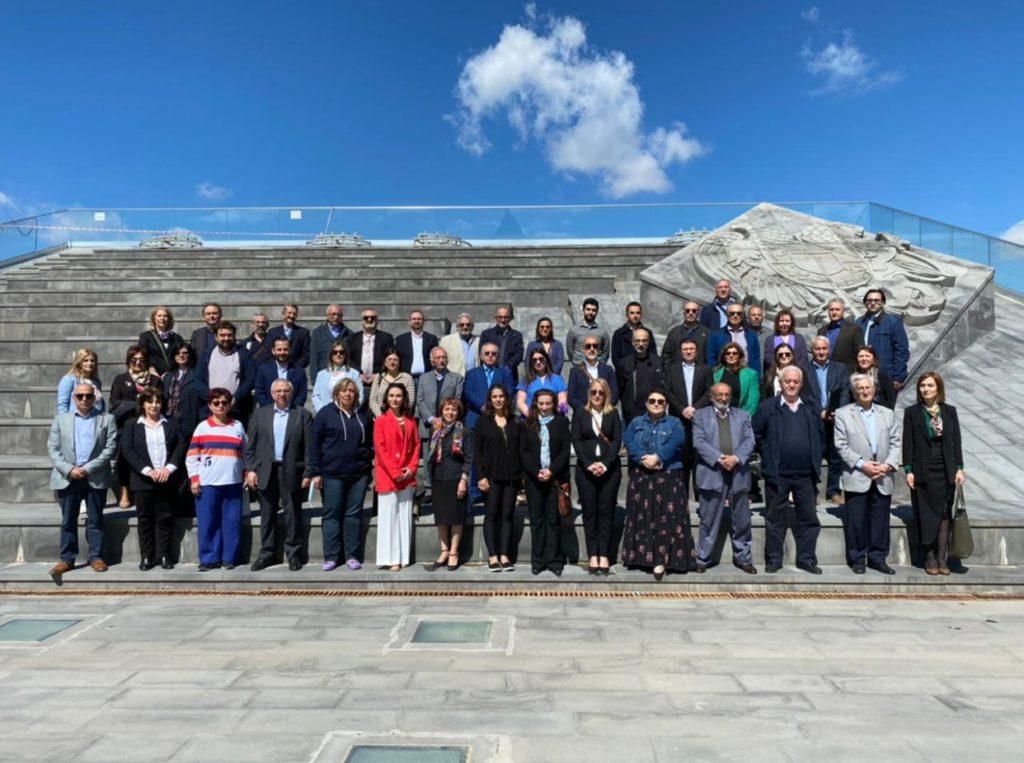 On May 25, 2022, in Yerevan, Hamazkayin Armenian Educational and Cultural Society began its ninth convention.
To open the convention, delegates visited the Yerablur military pantheon to pay homage to those whose lives were sacrificed in the 44-day Artsakh war. The chairperson of the Central Executive Board, Dr. Meguerditch Meguerditchian, said a few words.
The convention brings together 65 delegates from fifteen countries, along with invited guests. The Central Executive Board and various Hamazkayin entities will report to the convention about their activities over the last four years. After deciding the path for the future of the organization through binding resolutions, the delegates will elect a new Central Executive Board.
The convention will continue through May 27.
Համազգայինի Կեդրոնական վարչութեան ատենապետ Մկրտիչ Մկրտիչեանի խօսքը ընթերցել այստեղ: