Middle East
Regional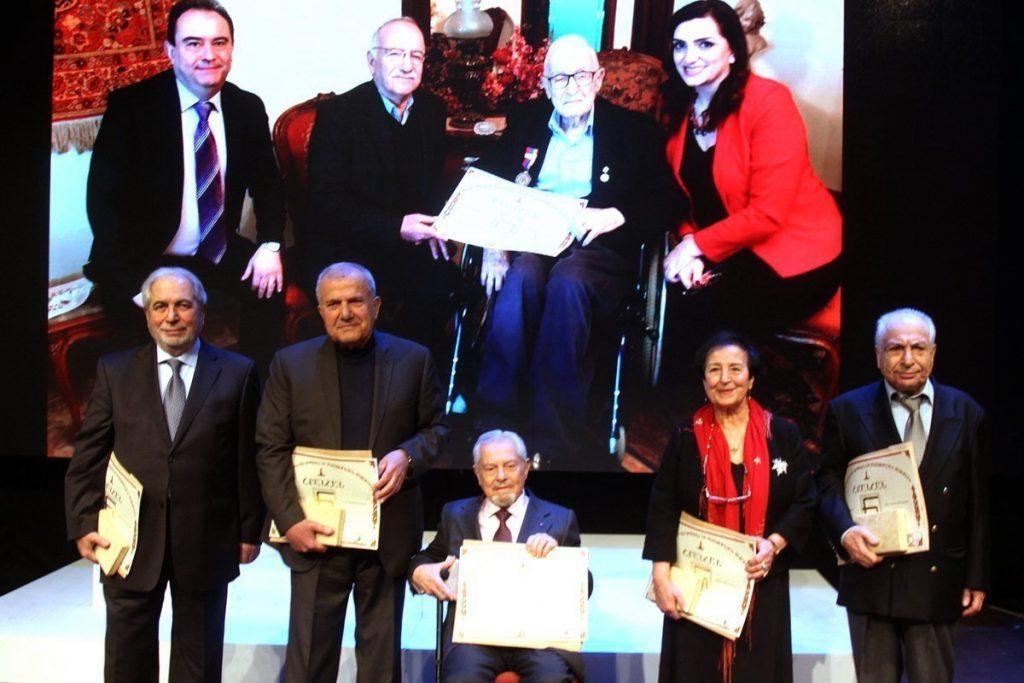 Hamazkayin's 90th anniversary. . . . An occasion to remember history, express respect and gratitude to the founders of this organization, with its great educational and cultural mission, express feelings of gratitude toward all of those who selflessly dedicated an important part of their personal lives to Hamazkayin's success; to expanding the limits of its activity in various fields; to present an accounting of 90 years to the public; to confirm that after nine decades, Hamazkayin is true to the legacy of its founders; to announce that, in spite of years of turbulence, changes in circumstances in the diaspora and Armenia alike, the increase in challenges, it is still the case that, under Hamazkayin's roof, Armenian song and music, Armenian dances, Armenian letters and literature, and Armenian schools continue to forge new generations of dedicated Armenians. . . .
On February 24, 2019, at the Hagop Der-Melkonian Theater in the Bourj Hammoud district of Beirut, an impressive celebration marked the 90th anniversary. On the stage were the Hamazkayin Levon Shant cultural center's students and teachers, talented artists from Armenia, dedicated members who have long served in different areas and were given awards, different generations of children, Armenian and diasporan, Armenian speakers, singers, dancers, and musicians. It was the path of ninety years in miniature.
After the national anthems of Lebanon and Armenia, words of welcome were presented, the celebration was opened. Arman Navasardyan and Tatevik Ghazaryan of the Hamazkayin Sos Sargsyan Theater in Armenia spoke about Hamazkayin's founders and activities.
The Davigh ensemble played Gomidas and folk tunes. They were under the direction of Mrdich Mikayelian.
Համազգայինի կեդրոնական վարչութեան ատենապետ Մկրտիչ Մկրտիչեանի խօսքը կարդալ այստեղ: