h-pem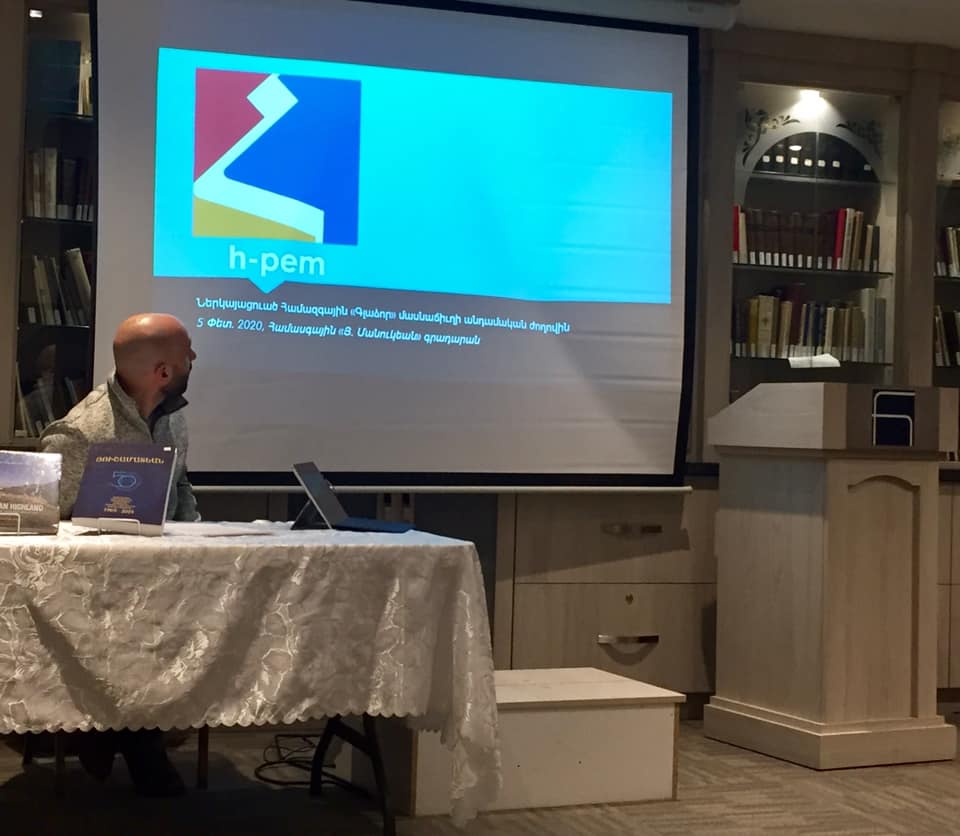 TORONTO—H-Pem's editor and content manager, Rupen Janbazian, gave an illustrated presentation about the Hamazkayin Armenian Educational and Cultural Society's online cultural platform at the Hamazkayin Toronto Klatsor Chapter's "Face-to-Face" monthly membership meeting on Feb. 5, 2020.
About 50 chapter members were given a detailed look into the web-based platform, which strives to foster cultural appreciation through participation and communication, especially among Armenian Diasporan youth. After providing an overview of the conception, creation, and launch of the project, Janabzian exhibited the website along with all of its features and sections.
The meeting participants, many of whom are active users of the platform, were enthusiastic about h-pem and its mission. Following the comprehensive presentation, the floor was opened to participants, during which several insightful questions and comments were directed to Janbazian.
Launched and made available to the public in May 2019, h-pem's mission is to reach Armenian communities around the world and help Armenians—particularly Armenian youth—(re)connect with their homeland and culture in new, creative, and cooperative ways.
The Toronto chapter of Hamazkayin Armenian Educational and Cultural Society was established in 1969. Since its inception, the Toronto Chapter of Hamazkayin has grown to become a vibrant presence in the community, with over 200 active members and volunteers throughout its various committees.