Europe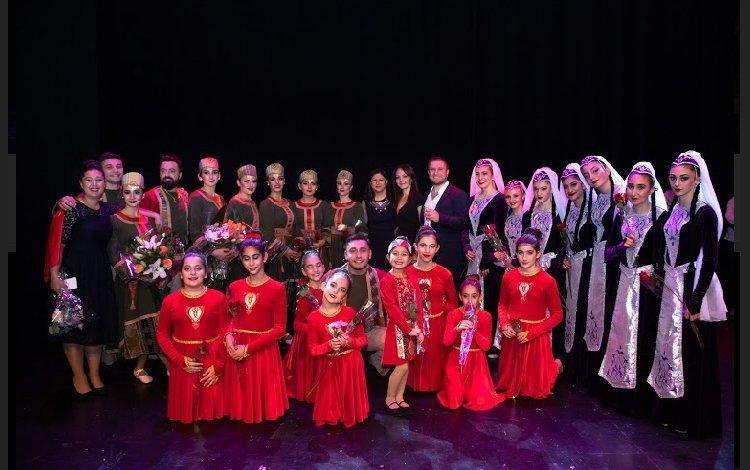 The Hamazkayin Sweden dance troupes held their annual performance at Tumbascenen in Stockholm on November 4. The event was dedicated to the ninetieth anniversary of the Hamazkayin Armenian Educational and Cultural Association. More than 320 guests, Armenian and non-Armenian, attended.
The program opened with performance art by Mariette Massih. A message from the chapter executive board was read in Armenian by Vehan Markeyan and in Swedish by Ani Maysuryan.
The first part of the program that followed was a staging of the Armenian "Traditional Wedding." The second part featured a medley of dances: the Kochari, Lezginga, Uzun dara, Makhmur Aghjig, Gindos' dance, Shalakho, Gadag bar, Sogay, Lernabar, and a final dance with all the dancers.
The Hamazkayin Sweden Garni and Alik dance troupes include 40 young dancers. For the 90th anniversary, they performed group and individual dances. They were led by their experienced instructor, Sevag Yemenjian.
In the second part of the program, three generations of women took turns performing the poem, "Yes im anush Hayasdani" by Yeghishe Charents.
Among the guests at the performance were Hamazkayin Central Executive Board member Sella Tenjoukian, who spoke in Armenian about the history and current activities of the association.
Ms. Tenjoukian's main message was to encourage the Södertälje Chapter in its activities, offering to support their future cultural activities and asking them to host all-Europe gatherings. Speaking in English, she thanked Swedish authorities for their cooperation. She said that Hamazkayin has played an important role in making Swedish society aware of Armenian culture and art.
At the conclusion of the program, Melina Mansourian, chairwoman of the "Moushegh Ishkhan" chapter, which is now five years old, congratulated the dancers and wished them ongoing success. She singled out Rosalyn Ghougassian, chairperson of the committee, for her dedicated work.