Middle East
Regional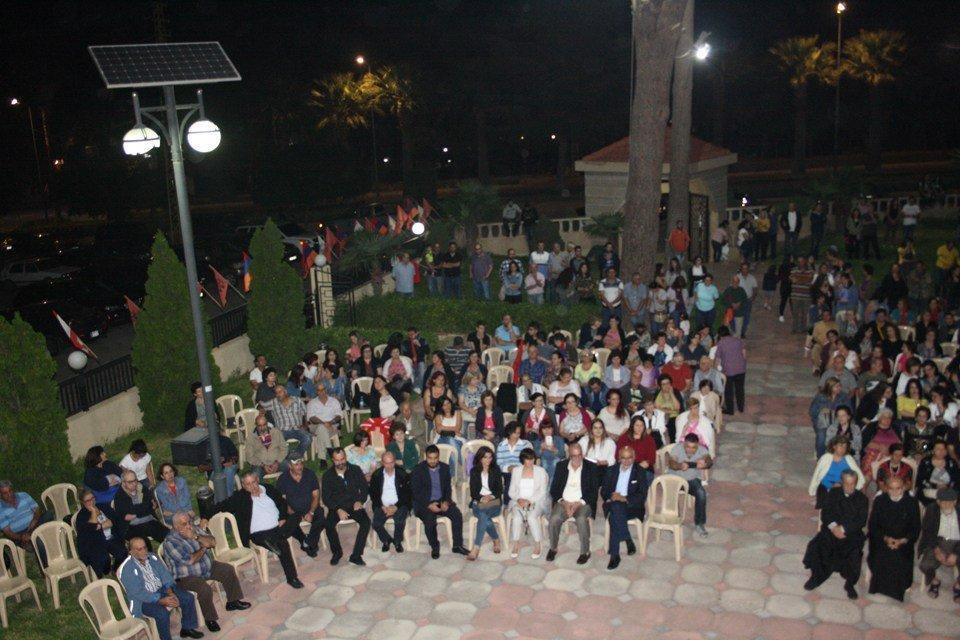 An evening of national and folk songs in Anjar on October 6, 2018, featured Kohar Hovhannisian, Rupen Sasuntsi, and Aghasi Ispiryan.
The event, held at the S. Zetlian People's House, was sponsored by the ARF Anjar Gomideh and organized by Hamazkayin's local Baruyr Sevag chapter. It was part of the festivities celebrating the 100th anniversary of the Armenian Republic, as well as the 27th anniversary of the restoration of Armenia's independence.
Nathalie Kendirjian, speaking for the executive board of the Baruyr Sevag chapter, asked participants to observe a moment of silence in memory of Charles Aznavour. She called the event a festival of folk and national songs to celebrate the anniversaries of Armenian independence. "The legacy of May 28, 1918, has multiple layers of meaning, and its contribution especially to the life of Armenians in the diaspora is immeasurable," she said.