Europe
Regional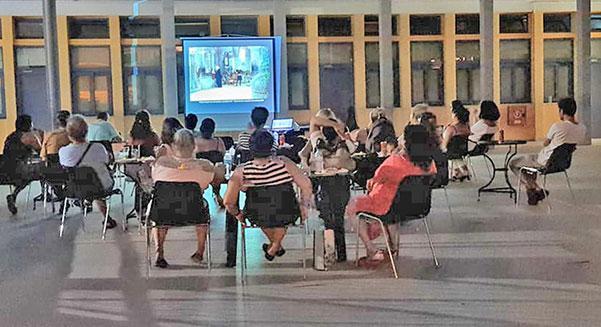 The eighteenth-century Armenian rebellion in Syunik was the focus of a film showing in Greece on July 14, 2021. The event was held in the yard of the L. & S. Hagopian School and organized by the Hamazkayin Attica Sos-Vani Chapter Executive Board.
The film chosen for the event was Edmond Keosayan's Huso astgh ("Star of Hope," 1978), in which the Georgian actor Edisher Magalashvili portrays Davit Bek, Armen Dzhigarkhanyan is Mkhitar Sparapet, Laura Gevorkyan is Satenik, Khoren Abrahamyan is Ter-Avetis, and the legendary Sos Sargsyan is Movses.
Jack Damadian, chairperson of the board, thanked the audience for attending at the Catholic priest for providing the screen, noting that the art of film has about a century's history in Armenia. He then told the story behind the film.