Artsakh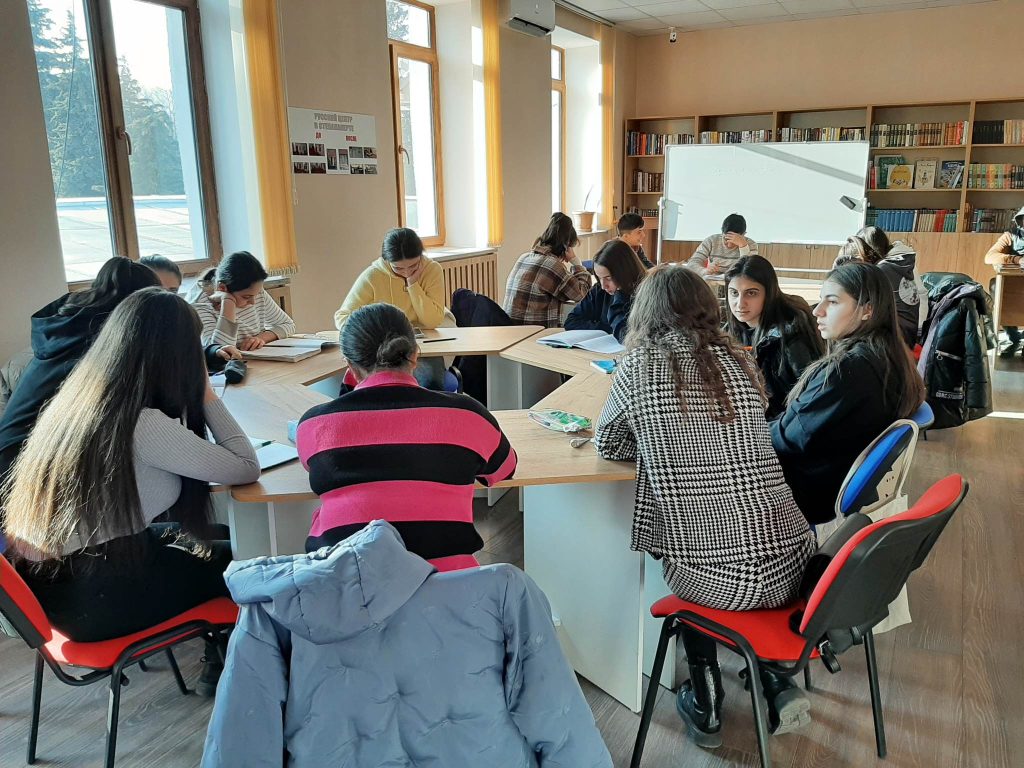 In besieged Artsakh, we overcome a range of challenges every day and still continue learning and studying because we understand that we need a literate and educated new generation.
The classes organized by the Hamazkayin Armenian Educational and Cultural Society Artsakh Office have been proceeding even though everything has to take place during daytime hours because of the power outages. The classes are for high school graduates preparing for college to reinforce their Armenian language skills.
The photograph shows the students of the Hamazkayin "Armenian Language and Literature" Class, with instructors Nvard Baghiryan and Naira Sargsyan.
We are grateful to the Stepanakert Mesrob Mashtots Public Library and the ARF Nikol Duman Center for providing a warm and comfortable for our classes.
Hamazkayin Armenian Educational and Cultural Society Artsakh Office