Middle East
Regional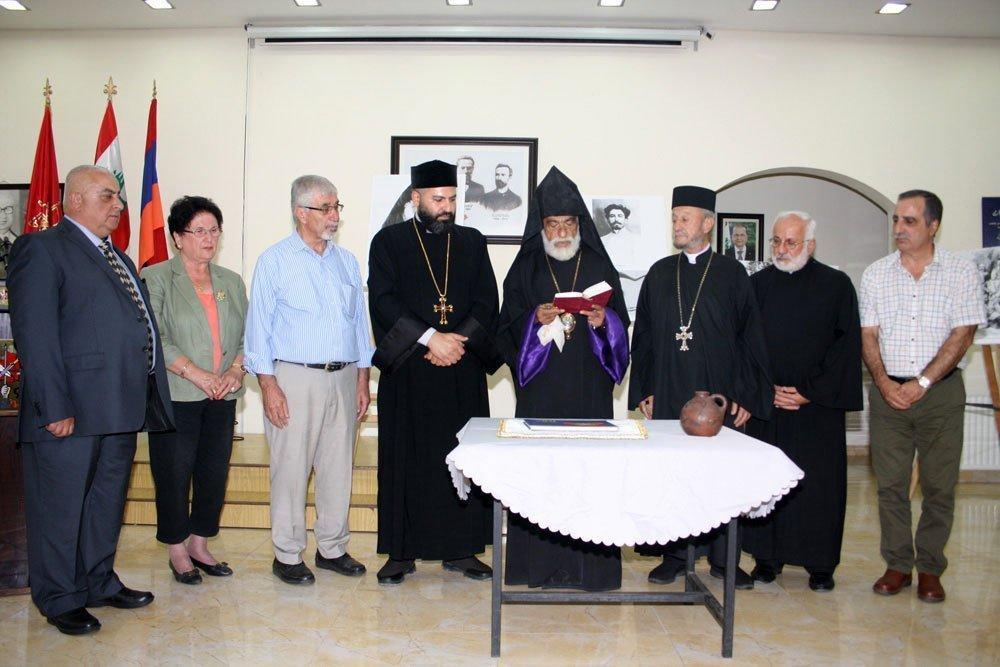 An album titled, "The Revival of Armenian Statehood in 100 Pages," was launched in Anjar, Lebanon, on September 22, 2018, at an event organized by Hamazkayin's Baruyr Sevag chapter. Held at the Movses Der Galustian Hall of the S. Zetlian People's House, the occasion celebrated the 27th anniversaries of the establishment of the Republics of Armenia and Nagorno-Karabakh and the centennial of the first Armenian republic.
Hakob Aintablian opened the festivities. He said the book launch should be viewed as part of the celebration of the centennial of the first republic; the album, "The Revival of Armenian Statehood in 100 Pages," with its beautifully rendered documentary photographs and scholarly commentary represents the first republic, its founders, and its fundamental accomplishments.
At the end of his speech, Mr. Aintablian said of the album, "This is an exceptional publication. The research articles are like newspaper pages. The previously unpublished photographs are a remarkable collection of archival documents. Launching such albums is the modest contribution of our district to the centennial of that fateful moment in our history, the establishment of the first republic, which saved us as a nation and a state"
Hasmik Aintablian, on flute, performed "Yeraz im yergir Hayastan." Lilit Abrahamian sang "Bingeol" and "Trcheyi mdkov dun" with Taniel Kzhdrian accompanying on guitar.