Lucy Tutunjian Art Gallery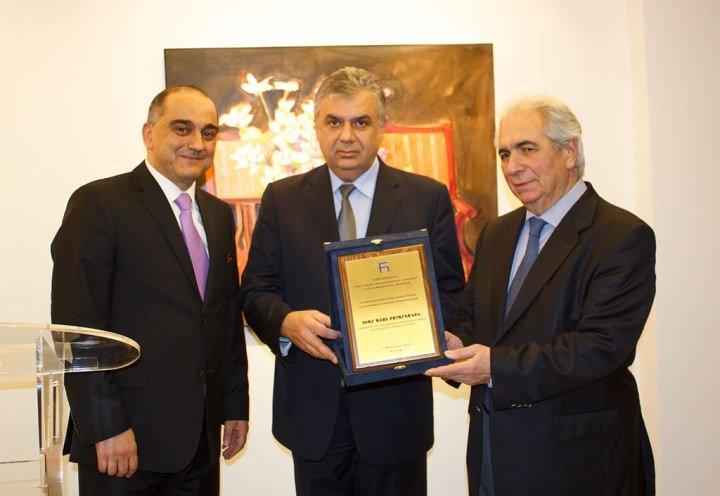 Renowned Native Painter Paravon Mirzoyan exhibited his paintings to the Lebanese society for the first time. His landscape paintings occupied a special place among the presented 22 oil and 13 pastel paintings. Those landscape paintings were the collective description of Armenia.
The opening of the exhibition sponsored by Dekwaneh Mayor Antoine Shakhtoura took place on Wednesday, February 17, 2016 at 6: 30 pm, at Hamazkayin "Lucy Tutunjian" Art Gallery. Dekwaneh Mayor Antoine Shakhtoura, Ambassador Extraordinary and Plenipotentiary of the Republic of Armenia Ashot Kocharyan, leader of the Armenian Diocese in Lebanon, Bishop Shahe Pannosian, Assistant Bishop of the Beirut Diocese of the Armenian Catholic community, Bishop Georg Asadourian, Mayor of Bourj Hammoud Antranig Messerlian, as well as a large number of art lovers were the guests of the ceremony.
Angela Daghlian made the welcoming speech of the event. She presented Paravon Mirzoyan saying that the renowned artist won numerous local and international awards, as well as the title of People's Artist of the Republic of Armenia (2014).
In 2002-2014, Mirzoyan was the director of the National Gallery of Armenia, and at present, he is the head of the Art Studies Chair at the Armenian State Pedagogical University after Khachatur Abovian.