Lucy Tutunjian Art Gallery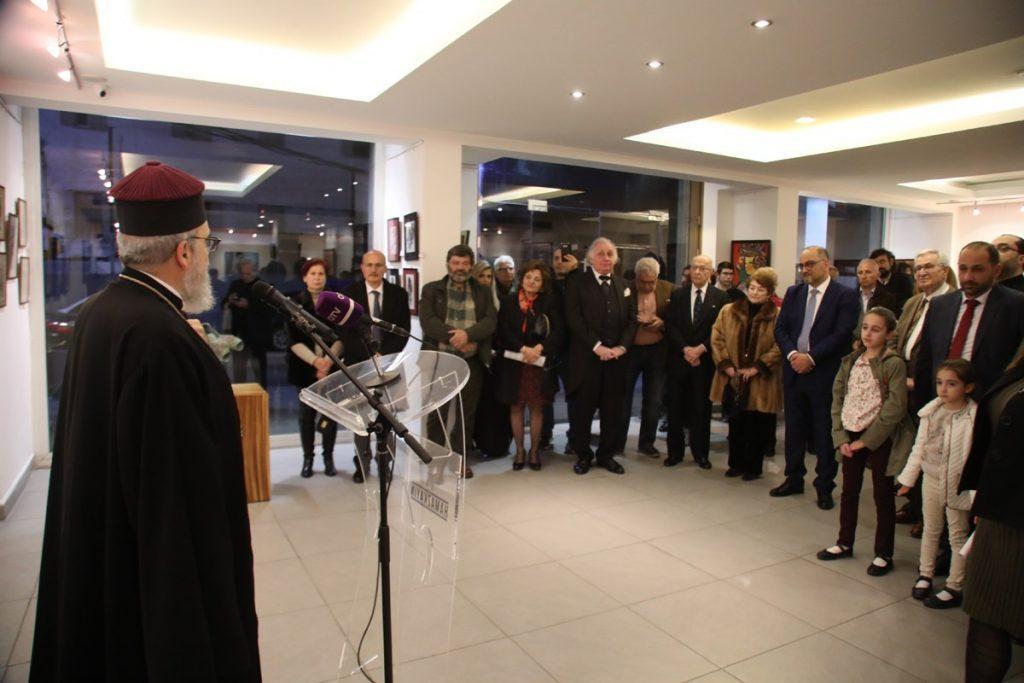 On March 1, 2019, an event at Hamazkayin's Lucy Tutunjian gallery in Beirut celebrated 48 highly regarded artists from Armenia. The event, chaired by Garbis and Lucy Tutunjian, was organized by the Hamazkayin Lucy Tutunjian Gallery in cooperation with the Foundation for Armenian Fine Arts. Archbishop Nareg Alemezian, the prelate, was present.
Some 120 works of art—paintings, graphic artworks, and sculptures—were on display. The director of the gallery, Hagop Havatian, greeted the art lovers in attendance and thanked them for helping to celebrate the gallery's 10th anniversary. He pointed out that all the works of art had the imprimatur of Academician Khachik Abrahamyan, president of the Foundation for Armenian Fine Arts. He assured participants that the group show served to strengthen ties between Armenia and the diaspora. The development of fine arts in Armenia deserves more tender loving care, he said, because Armenian culture shines through art.