Europe
Regional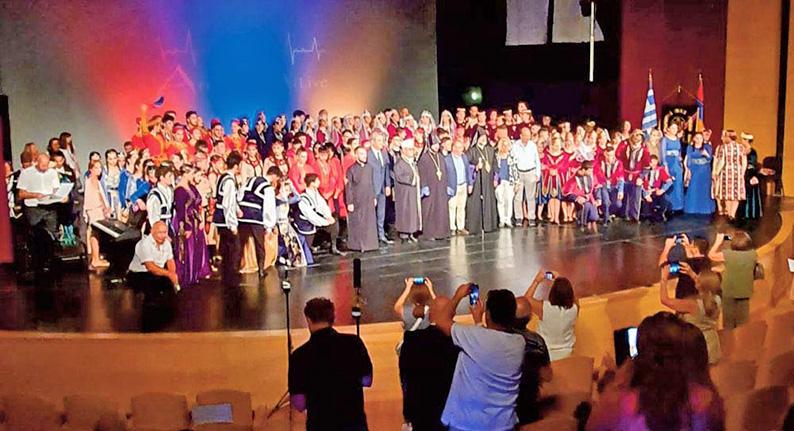 A festival of Armenian song and dance took place on August 26 and 27, 2022, in Komotini, Greece. The event was unique in its conception and organization.
Choruses and dance ensembles from Greece and other Armenian communities participated in the festival, and they put on their best show. Meanwhile, the ensembles shared with each other their years of experience and their tricks of the trade. There was a lot of potential energy released on this occasion.
The participants comprised the Komotini "Erepuni" Chorus and "Urartu" Dance Ensemble; the "Nayiri" Dance Ensemble, which operates under the auspices of the Hamazkayin Regional Executive Board for Greece; the Hamazkayin Thessaloniki Chapter's "Masis" Dance Ensemble; the Plovdiv, Bulgaria, "Yerevan" Dance Ensemble; the Varna, Bulgaria, "Gaiane Marashlian" Dance Ensemble; the Bucharest, Romania, "Vardavar" Dance Ensemble; the Nicosia, Cyprus, Hamazkayin "Sipan" Dance Ensemble; the Hamazkayin Lebanon "Knar" Dance Ensemble; the Isfahan, Iran, "Erebuni" Dance Ensemble; and the Istanbul "Vartanants" Chorus.