Middle East
Regional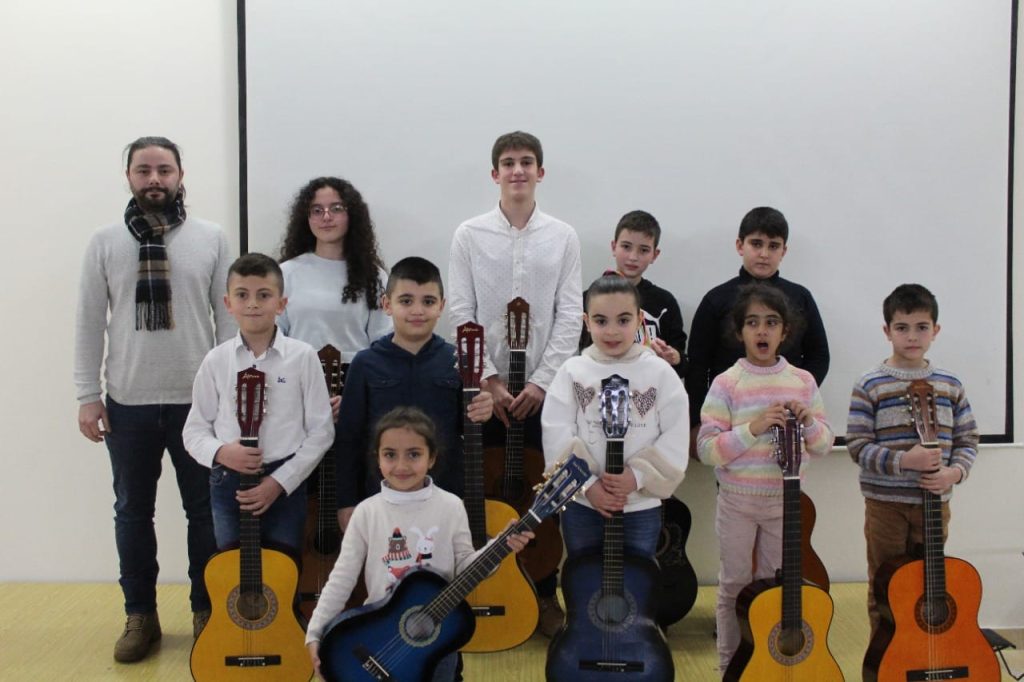 The Hamazkayin Anjar Chapter and the guitar instructor Yessayi Sakayan on January 15, 2023, held a student concert at the Movses Der Kalousdian Hall of the S. Zeitlian Center in Anjar.
Mrs. Natalie Kendirjian made opening remarks. Welcoming parents and lovers of music on behalf of the Chapter Executive Board, she expressed pleasure that the chapter once again has a music school and the mission of promoting Armenian culture continues. She thanked the talented and hard-working instructor for his consistent efforts and the parents for appreciating music and encouraging their children to own Armenian culture.
The emcee was guitar student Naro Karayan, who presented the following participating students:
Dzovag Riahi
Arli Jghlian
Desilia Haygian
Aram Sherbetjian
Arek Shekherdemian
Yagop Ekizian
Apraham Pilavjian
Ari Shekherdemian
Keork Lakisian
Naro Karayian
The audience enjoyed the performances. The atmosphere was one of encouragement.