Ռուսիա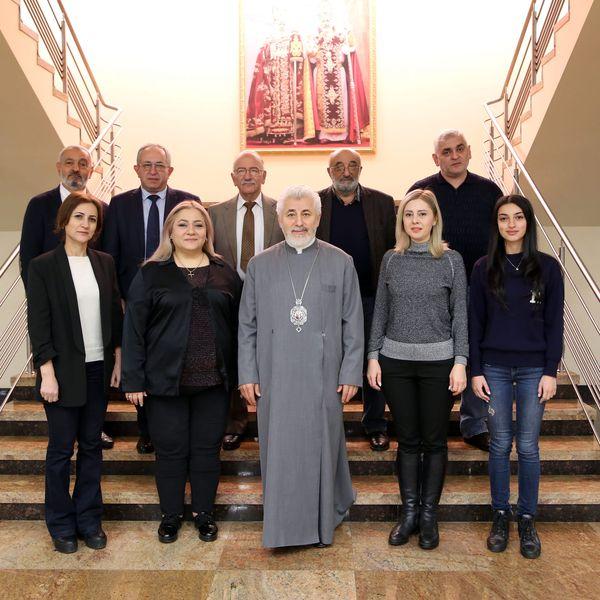 On November 22, 2021, a delegation from the Hamazkayin Armenian Educational and Cultural Association met with Yezras Nersisyan, Primate of the Armenian Diocese of Russia and New Nakhichevan. The delegation comprised Dr. Megerdich Megerdichian of Lebanon, chairperson of the Central Executive Board, Spartak Karabakhtsian, chairperson of the Hamazkayin Fund in Armenia, and representatives of the Hamazkayin organization in Russia.
The primate showed the delegates around the diocesan complex, with it halls decorated with national and spiritual themes, and discussed the history of the complex. Then, they spoke for two hours about community, educational, and cultural issues.
The delegates emphasized the importance of the Armenian Apostolic Church for the nation, and the key role the primate's efforts play in maintaining Armenian identity throughout the Russian Federation.
The archbishop blessed and encouraged the establishment of Hamazkayin in Russia, asserting that only stubborn effort will allow us to have a national culture and spiritual values as Armenian people.
Dr. Megerdichian presented the primate with a certificate and gift brought from Beirut. The primate gave the delegates books he had signed.
Press Office
Hamazkayin Organization in Russia