Europe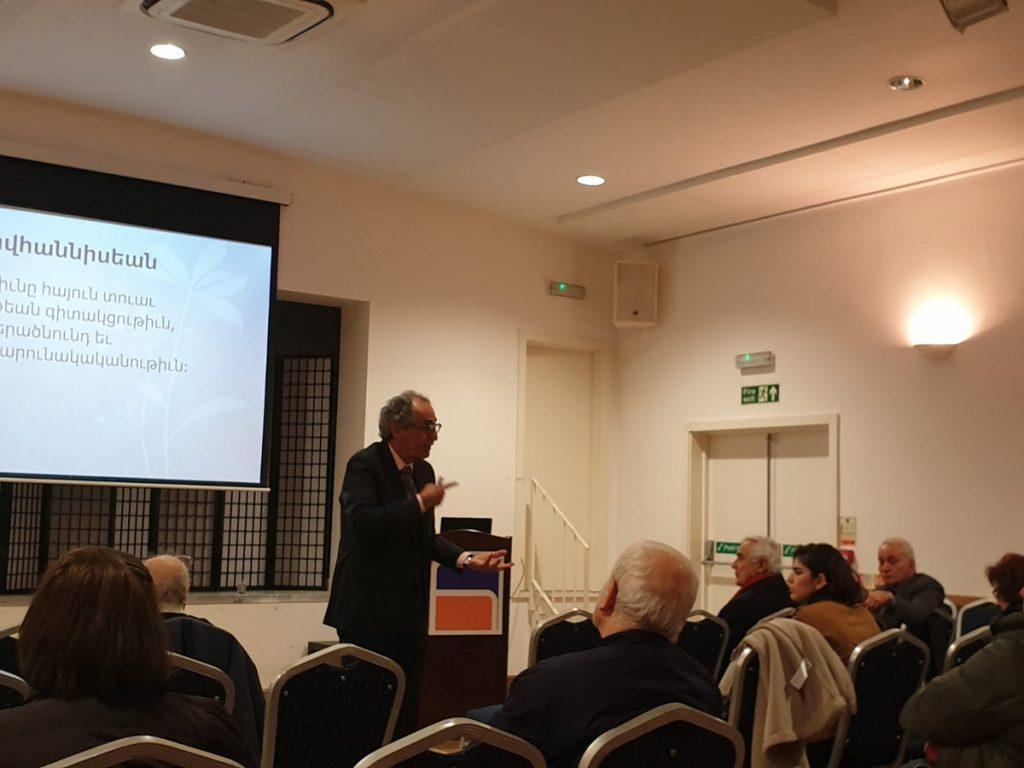 On February 28, 2020, Hamazkayin's London Chapter organized, in the Navasartian Centre, a public lecture on the preservation and protection of Armenian culture.
The chapter's president, Hratch Boghosian, gave an opening speech and introduced the speaker for the day, the General Secretary of Bible Society of the Gulf, Hrayr Jebejian.
The speaker presented a concept of culture that he called "comprehensive culture," through which every individual becomes a cultural being, armed with that culture's comprehensive values, the individual and the collective write their journey and orient themselves toward the world. Dr. Jebejian then addressed the Genocide, and how Armenians getting uprooted from their lands also lost their comprehensive culture, but recreated it from their memories. He spoke about the situation in the diaspora, and how different communities are form each other. He addressed the role of Armenia in the self-image of diaspora Armenians.
Concluding, the speaker encouraged his audience to keep the faith in the struggle for cultural survival.