Middle East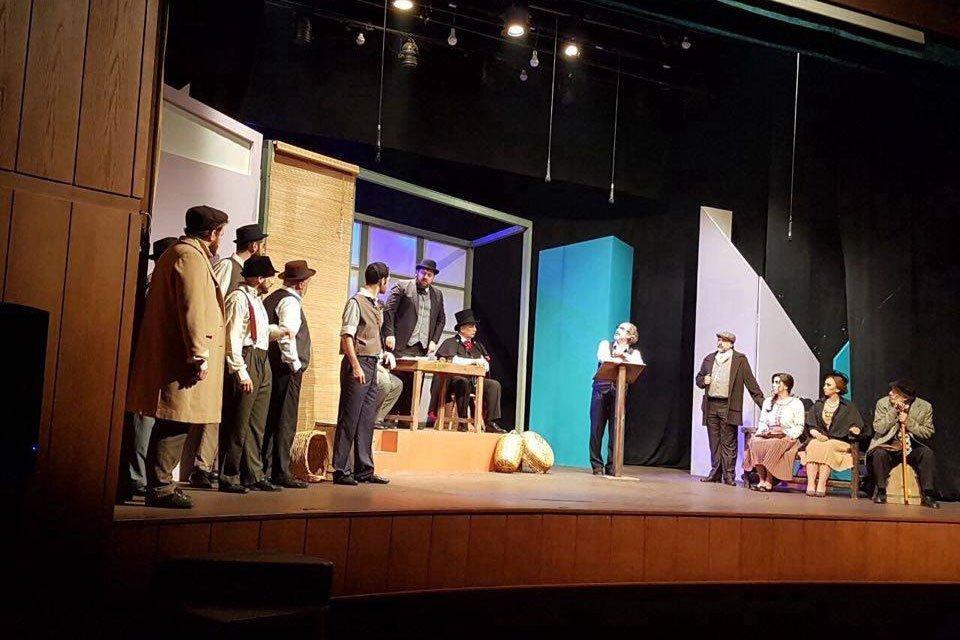 The Hamazkayin Kaspar Ipegian Theatrical Group twice performed Henrik Ibsen's The Enemy of the People. The performances staged by Suren Khedeshian, and translated by Levon Shant, took place at the weekend of 11-12 November 2017, at Hagop Der Melkonian Theater.
The play, which seems to be about our days, presents the society's moral degradation and shows how an individual is isolated when he starts to understand and reveal the faults of the authorities.
The actors Vardan Mkrtichian (Doctor Thomas Stockmann), Kevork Nalbandian (Mayor Peter Stockmann), Silva Aturian (Mrs. Katherine Stockmann), Zaven Paaklini (Morten Kiil, a tanner), Khachik-Hrag Demirjian (Hovstad, editor of The Peoples' Messenger, the local paper), Njdeh Mkrtichian (Tomson printing House owner), Jean Bekerejian (Captain Horster, a shipmaster), Lilit Kouyoumjian (Petra, daughter and teacher), Dro Mirzayan (Billing, sub-editor), Joseph Gablanian ( tipsy man), and demonstrators Hagop Markarossian, Abraham Paltayan, Manuel Tokmakjian, Garo Banoghlyan and Sargis Tonikian were engaged in the performance .