Europe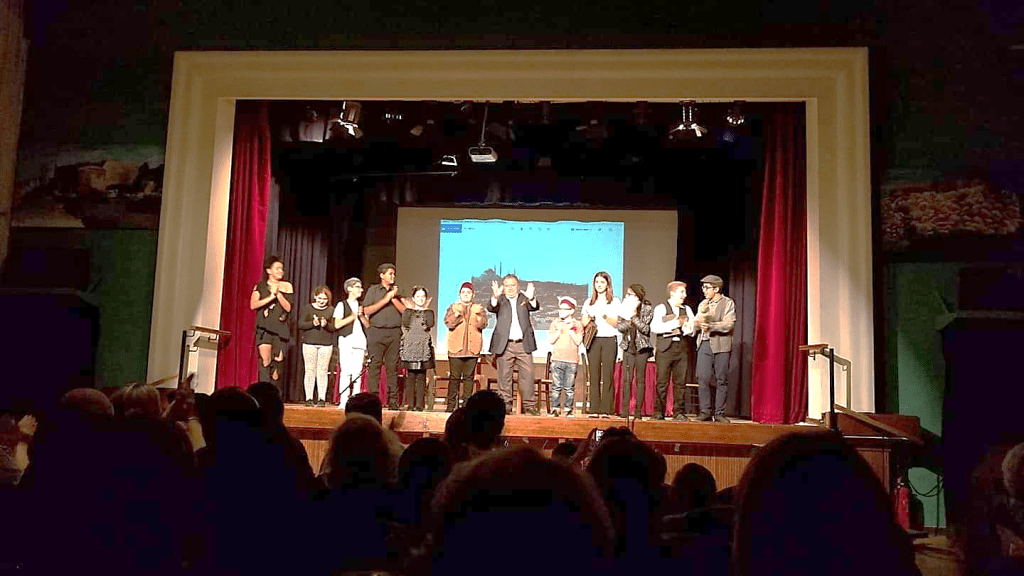 The new Hamazkayin "Hekiat" teen theater group first presented Hagop Baronian's Honorable Beggars, directed by Harout Tahmazian, in Nicosia in early November. At the invitation of the newly formed Hamazkayin chapter in Limassol, it presented the play again in Limassol on November 23, 2019.
More than 90 people filled the performance hall. For the small community of Limassol, this number has no recent precedent.
The smooth performances of the teenaged actors were received with joyful applause. All were hopeful that Limassol could host more such events in the future.
The Hamazkayin Limassol Taniel Varuzhan Chapter was formed with just that proposition in mind. Its "Giligia" children's dance group represents a great first step. The Nicosia chapter is lending experience and other support to the new group.