Announcements
Central Committee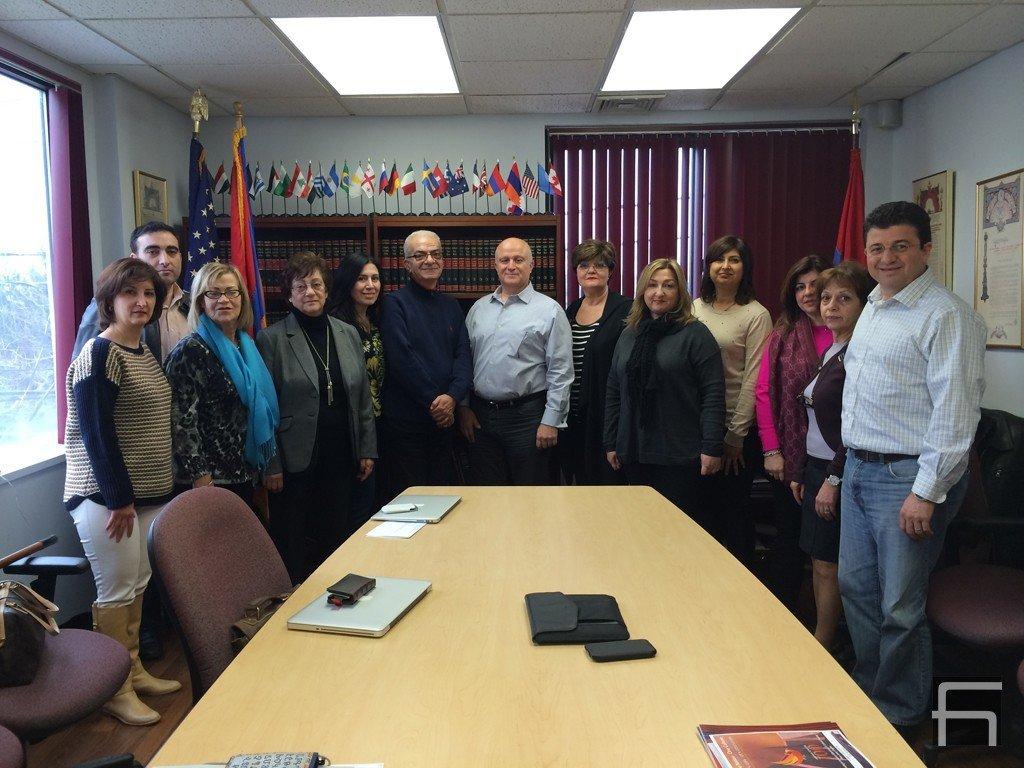 The Central Executive Board of the National Educational and Cultural Society invited Interregional Assembly C on March 7-8, 2015, at "Homeland" Hall of Boston.
The US Eastern and Western and Canadian Regional Executive Board teams and the Central Executive Board members arrived to take part in the Assembly. The participants had arrived from Los Angeles, Washington, New York, New Jersey, Philadelphia, Boston, Toronto and Montreal.
The agenda of the tripartite Assembly included issues regarding the cooperation, information exchange, tripartite workshops, youth conference and recruitment, the Students  Rally of 2015 and others.
This tripartite Assembly C (2014-2018) came to practical conclusions: The three Regional Executive Boards clarified the stages of the joint collaboration commitment for the next two years and the dates of the consecutive assemblies.
CENTRAL EXECUTIVE BOARD OF THE HAMAZKAYIN 
EDUCATIONAL AND CULTURAL SOCIETY