Artsakh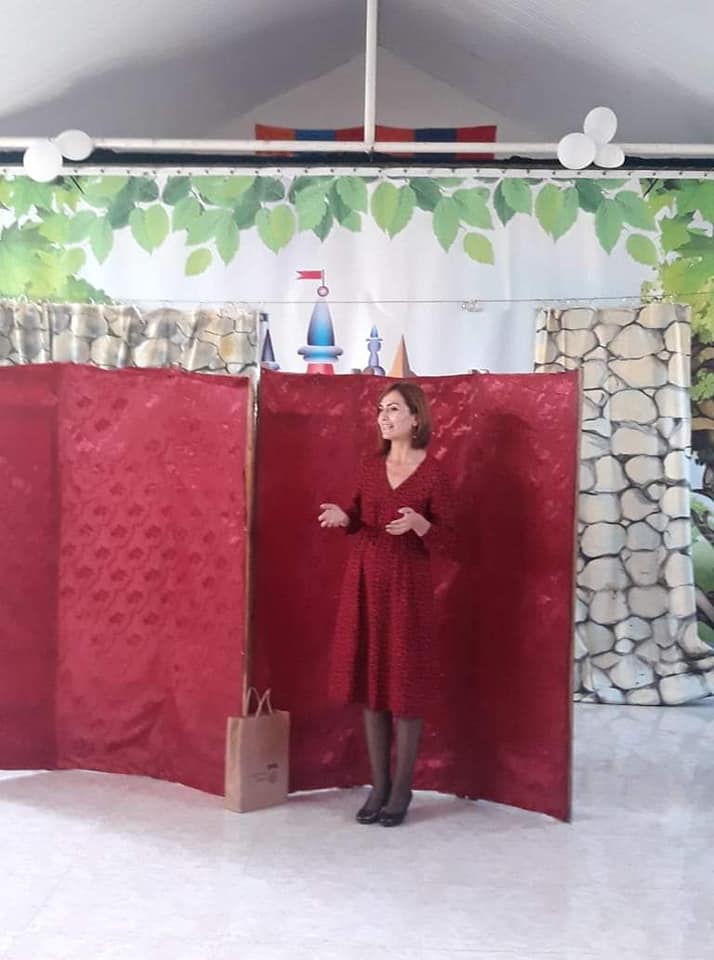 At the initiative of the Hamazkayin Artsakh office, in cooperation with the Stepanakert Vahram Papazian State Theater, on October 3, 2019, the play The Golden Key, or the Adventures of Buratino, in one act, was performed in the border village of Mataghis, at the community school. The young director of the theater, Maria Khachatrian, directed the play.
Hermine Avagyan, director of the Hamazkayin Artsakh office was there, as were Ruzan Khachatryan, artistic director of the Stepanakert State Dramatic Theater, school principal Gegham Aghajanyan, teachers, and students.
Ms. Avagyan gave an opening speech. She spoke about the mission of the worldwide Hamazkayin structure and the work of the Artsakh office, emphasizing the importance of revitalizing cultural life in village communities.
Those present were very pleased with the performance, as could be seen from the lively atmosphere in the hall and the applause. Principal Aghajanyan thanked the guests and said periodic events like this one are important. Ms. Avagyan also congratulated the teachers in the audience on the occasion of Teacher Appreciation Day, October 5, and gave the school library a copy of some books published by Hamazkayin. "Every teacher has an important job to do, but a teacher who works a few kilometers from the border, a teacher who educates students living under the daily threat of war, such a teacher is worthy of even greater appreciation," she said. She added that participating in this event was, for the actors, an honor and a great responsibility.