Artsakh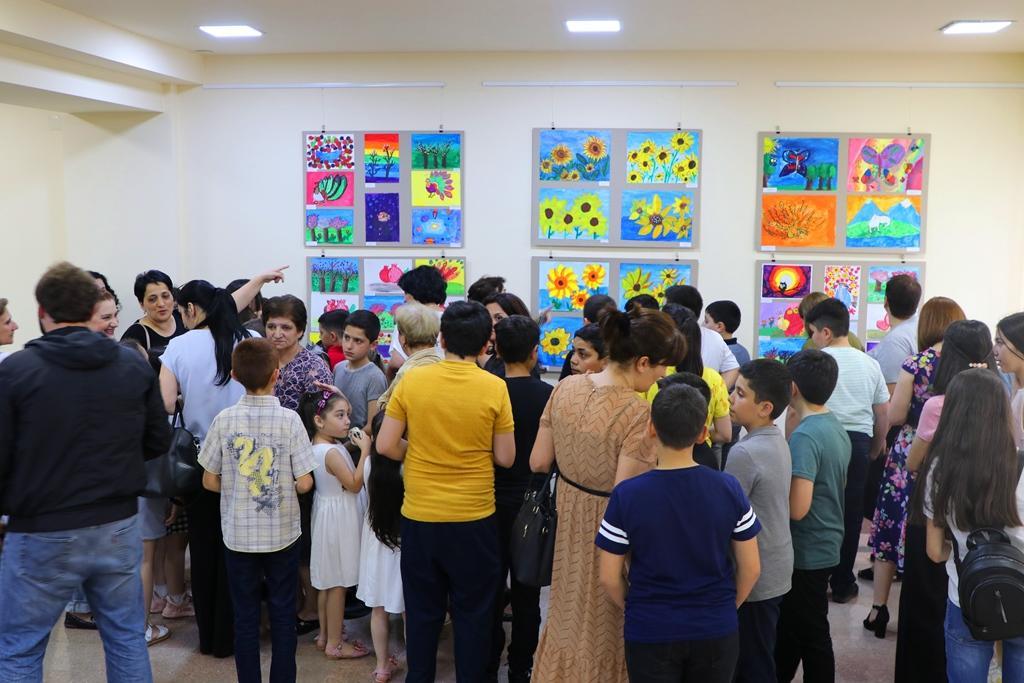 On June 11, 2021, an exhibit titled, "Colors of Childhood," launched at the Palace of Culture and Youth in Stepanakert. The exhibit, organized by the Hamazkayin Educational and Cultural Society Artsakh Office alongside the palace administration.
Lusine Gharakhanyan, the minister of education, science, culture, and sport of the Republic of Artsakh, Sergey Shahverdyan, a member of the ARF Central Committee of Artsakh, Vahram Balayan, a member of the ARF bloc in the parliament of the republic, and scholar Lernik Hovhannisyan were in attendance at the opening.
The works of the children who participated in the program, "Hamazkayin Stands by the Children of Artsakh," were on display. They showed the children's yearning, dreams, hopes, and faith as experienced during the 44-day war and in its aftermath.