Europe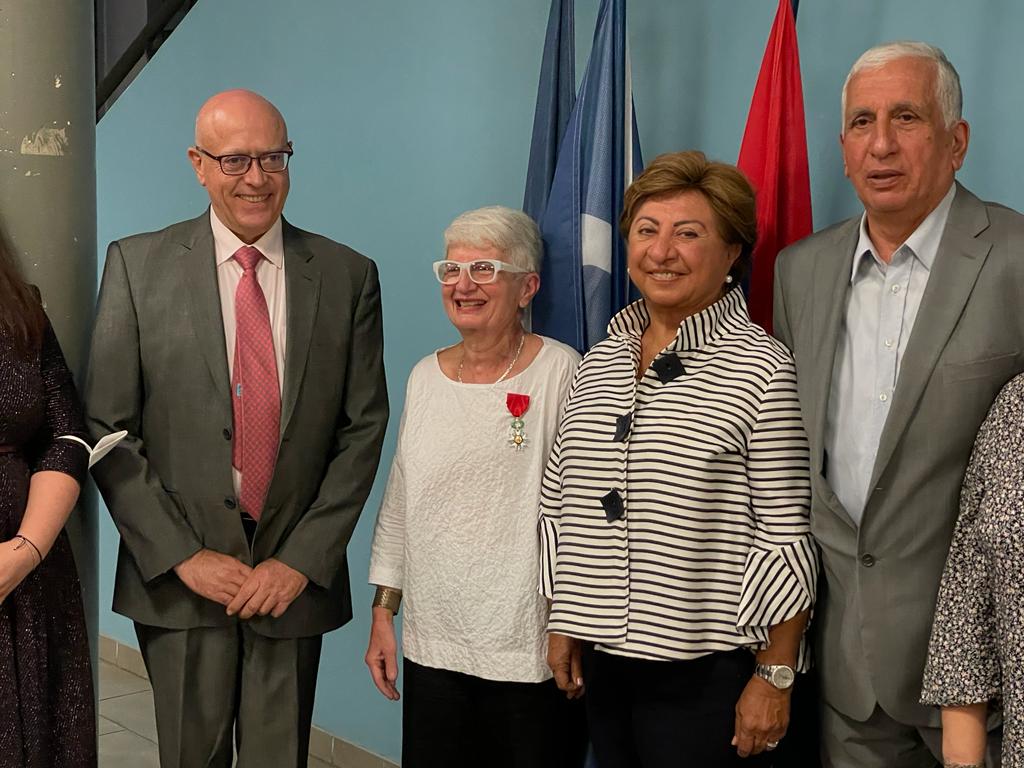 On October 20, 2021, at the entrance hall of the Hamazkayin Marseille Djemaran at 60, Boulevard Pinatel, an event was held to mark the award, to Seta Biberian, former principal of the school, of the Légion d'honneur, the highest civilian medal bestowed by the French republic. At 6 o'clock, Professor Bernard Beignier, rector of the Académie d'Aix-Marseille, came to the Djemaran to be greeted by Ms. Biberian and current principal Shaké Jamgotchian, Hamazkayin Central Executive Board representative Sella Tenjoukian, Board of Trustees chairperson Gilbert Markoyan, and his staff. Professor Beignier was greeted with tumultuous applause in the hall, which was filled with faculty, former and current trustees, graduates, parents, and many friends.
Alumnus Ishkhan Semerdjian opened the celebration in French and Armenian, after which Professor Beignier took the stage. He was well aware of the activities of Hamazkayin and spoke in glowing terms of the years of service and numerous contributions of Ms. Biberian. He spoke about the high quality of instruction at the school and emphasized the importance of maintaining Armenian culture alongside the French. He spoke in detail of the Légion d'honneur, then invited Ms. Biberian on stage to receive the medal.
In her remarks, Ms. Biberian briefly recounted the history of the Marseille Djemaran, focusing on the sacrifices many people made to make it possible. She spoke of the pioneering idea put forth by Hagop Balian, the pedagogical contribution of Lucine Malikian, and the donations that made the purchase of the building—and all the improvements—possible. She spoke with affection of the students who graduated over the past twenty years, many of whom were in the hall. She thanked the Rectorate of Marseille for its attention over the years.
Ms. Biberian said it was Hamazkayin that was being honored through her person.
On this occasion, Ms. Tnjugian presented Ms. Biberian with a letter of congratulations from the Central Executive Board.
A reception followed and guests had a chance to mingle with Ms. Biberian and Professor Beignier.