Vahe Sethian Printing House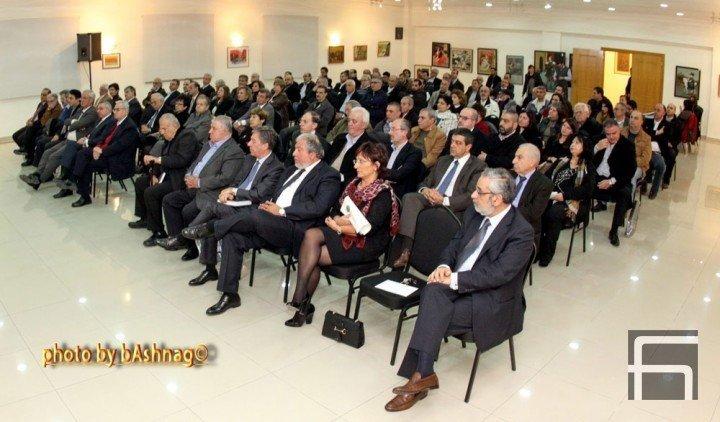 A book-launch event for the two-volume publication of "ARF History" by Mikayel Varantian, the chief ideologist of the Armenian Revolutionary Federation (ARF), was organized by the Vahe Sethian Publishing House of Hamazkayin on January 28, 2014 at 7:30 p.m., at the Punig Hall of Aztag Daily. Ministers, representatives of community organizations, and a large audience attended the event.
On behalf of Hamazkayin, Maral Gharibian-Kalemkerian welcomed the audience and presented the event's program and keynote speakers.