Lucy Tutunjian Art Gallery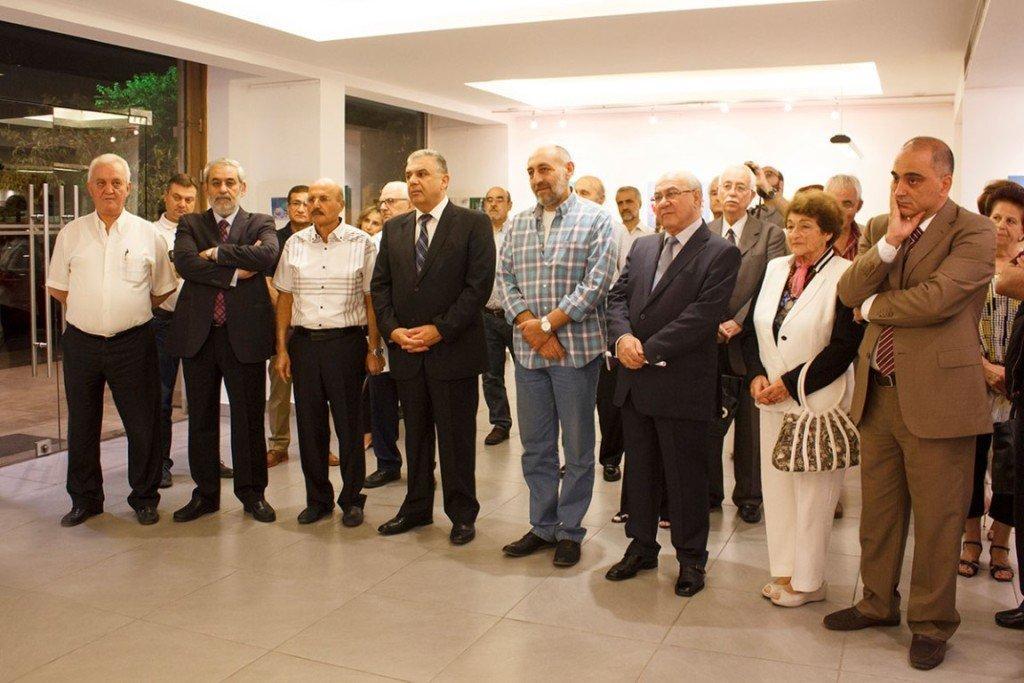 On Thursday, October 15, 2015 at 7 o'clock in the evening, Hamazkayin "Lucy Tutundjian" exhibit hall launched the opening of Armenian artist Haroutioun Hagopian's exhibition. The exhibition is sponsored by the Saltek establishment. Among those present at the opening were deputy Hagop Pakradouni, Armenia's Ambassador to Lebanon Mr. Ashod Kocharian, guests and fellow artists.
The opening remarks of the event were given by Suzy Derderian, who expressed the exibit hall's committee's delight that they are showcasing the work of this great Armenian artist.  She pointed out that he lives and creates his masterpieces in Armenia; inspired by his surrounding he enriches our culture. She went on to say Dr. Haroutioun Nigolian played a crucial role in introducing Haroutioun Hagopian's work to the Lebanese-Armenian community. In her closing remarks Suzy Derderian thanked the Saltek establishment's owners, the Salkhanian brothers, for their continuous support and collaboration in Hamazkayin's different publishing initiatives, as well as different cultural agendas.
Dr. Movses Hergelian spoke about Haroutioun Hagopian's profession and work. He said that Haroutioun Hagopian is one of his most favoured and highly rated artists who belongs to the generation of artists that came about post Soviet Union's demise and during the Republic of Armenia's independence. He added that during those years, a group of artists emerged without knowing each other, yet produced their art through their internal views, emphasizing the extravagant and whimsical. This group of artists today continue to present Armenian masterpieces to the outside world.