Regional
USA & Canada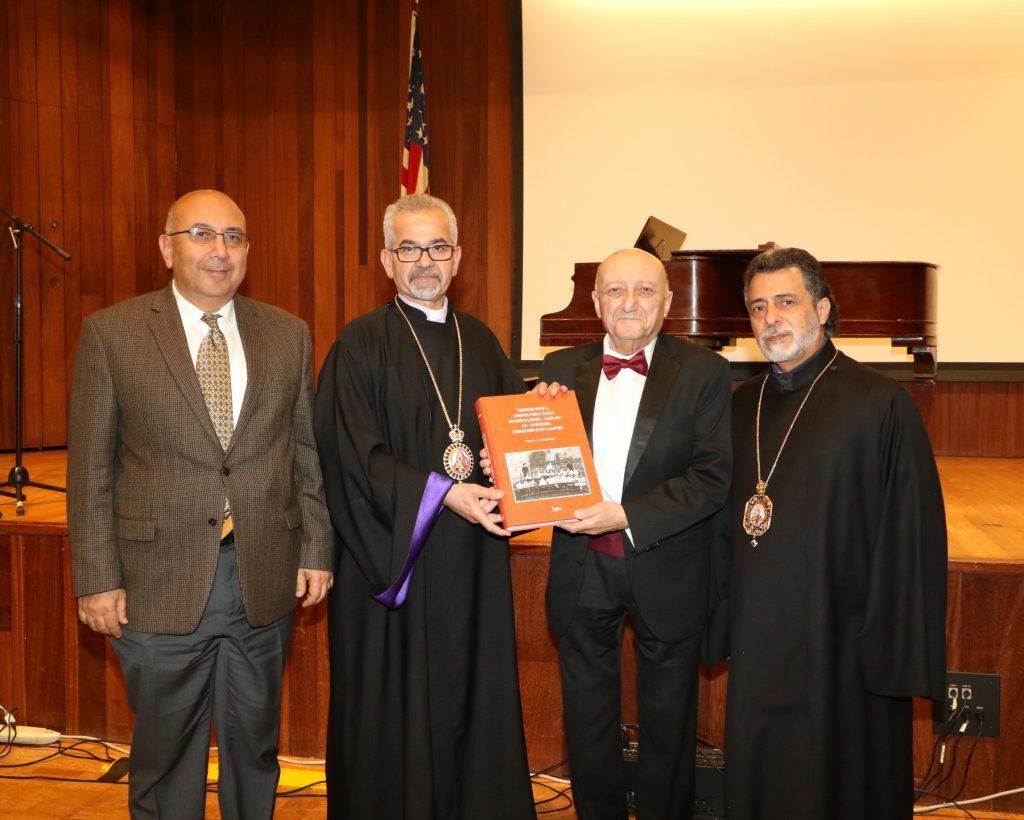 On March 22, 2019, the Glendale Public Library hosted a birthday celebration and concert for the ninetieth birthday of conductor Hovhannes Chekijian, organized by the Hamazkayin Western United States Central Executive Board.
The Republic of Armenia has honored Mr. Chekijian with the title of "National Hero."
The event's emcee was Regional Executive Board member Knar Kortoshian, who spoke for the board. "Professor Chekijian is a leading figure in Armenian song and music, who decade after decade, from Istanbul to Yerevan and throughout the diaspora, for over 60 years has dedicated his talent and hard work to the Armenian people and the music community. His characteristic arrangements and performance style has taken the works of the greatest musical minds, particularly those of Gomidas, to new heights," she said. Then, quoting the great poet Paruyr Sevak, she said, "Hovhannes had to come, getting his spiritual strength from Armenia, letting it enhance his God-given talent; the master of the magic conductor's wand had to come to go through Gomidas' songbook, page by page."
She congratulated the honoree, noting that planning for the event started as part of the celebration, in 2018, of Hamazkayin's ninetieth anniversary. The organization could not remain indifferent to Chekijian's legacy.
Tenor Suren Mkrtchyan performed in Italian and sang two of Gomidas' songs in honor of Mr. Chekijian.