Australia
Regional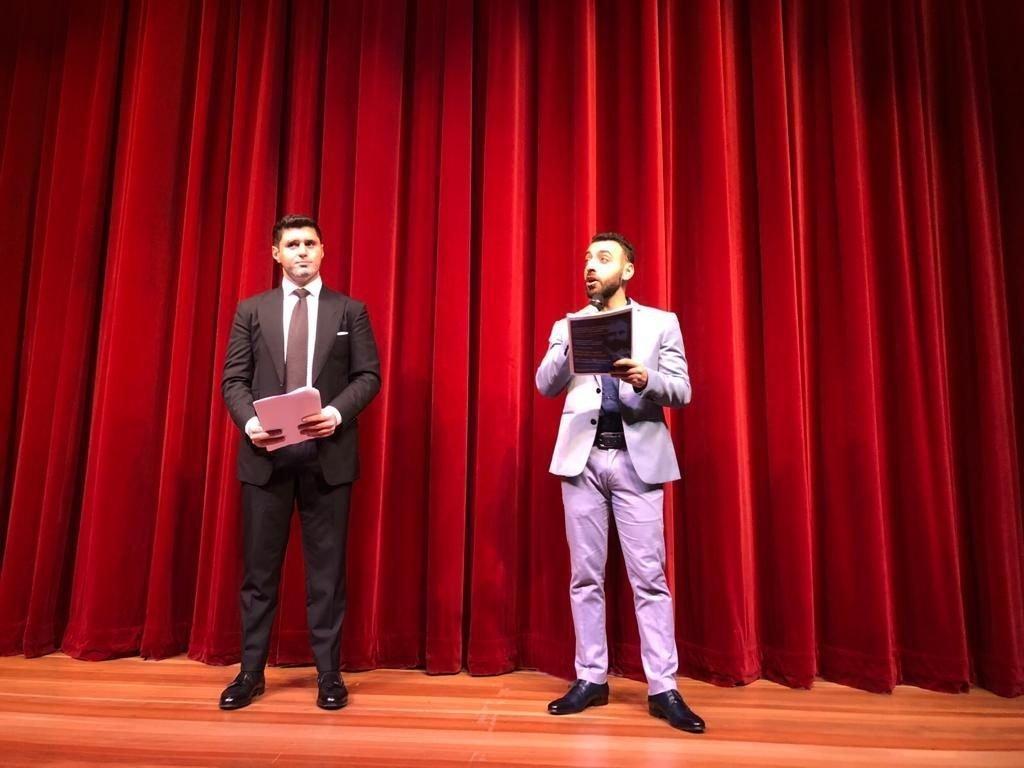 Over 250 guests were at the Zenith Hall to immortalize, again, the Poet of All Armenians, Hovhannes Tumanian on his 150th birthday. Held under the auspices of Archbishop Haigazoun Najarian, Primate of the Diocese of the Armenian Church of Australia and New Zealand, the event was organized by the Literary Committee of the Hamazkayin of Australia. Through a carefully choreographed artistic program, the audience learned of Tumanian the man—who loved Armenians, had a good character, was decisive, and self-sacrificing—and the philosopher poet.
The celebration had been delegated to two promising young intellectuals, Manouk Kotoyan and Mosig Injejikian. After welcoming the guests, they also participated in the event, reciting works by Tumanian and telling anecdotes from his life. They performed "Dialog between Tumanian and Gomidas," bringing back to life the work Gomidas did in Tiflis and Tumanian's stories about Armenian life in Tiflis.
Students from Hamazkayin's day and Saturday schools also participated in the program. Adeline Galstyan, a student at the Toomanian Saturday School recited "An Open Letter to Everyone." Lusine Oganesian, a student at the same school, accompanied by Levon Melik-Vartanian on guitar, recited "The Best House." The school's children's choir, directed by Aghunik Margaryan, performed "Gakavig," the lyrics of which are by Tumanian, the music, by Gomidas.
Students at Hamazkayin's Tarkmanchatz Saturday School presented "A Drop of Honey" as a play.
Garod Varjabedian, a student at the Hamazkayin Arshak and Sophie Galstaun College in Sydney, recited Tumanian's "Old Blessing." The Hamazkayin Sydney Dance Ensemble presented "The Brides of Moks." The Hamazkayin Nairi Choir Group, directed by Margaret Porter, sang parts of the opera Anush. The story of Anush was recounted by Marina Avagyan.
The Hamazkayin Nubar Khachadourian Theater Company participated with Tumanian's "Partiers Will Always Find a Way to Have a Good Time" and received resounding applause.
Masha Mnjoyan, who is from Armenia, sang "Without You" and "With My Homeland." She was accompanied by Hrant Beojigian. The guests sang along on the second song, keeping alive the concept of "a new homeland, a strong homeland." Ms. Mnjoyan is in Sydney for two years to continue her musical education and is frequently on stage.
Closing remarks were made by the primate. He congratulated the regional executive board for a beautiful program and praised the Literary Committee, the performers, and the guests, which included representatives of practically all Armenian organizations in Sydney. The archbishop added details about Tumanian's life before offering a closing prayer.