Europe
Regional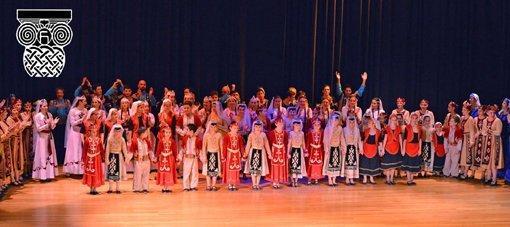 The Hamazkayin "Nairi", "Nanor" and "Maralo" Ensembles gave a concert, dedicated to the 30th anniversary of the Hamazkayin Armenian Dance Ensembles of Greece and the 20th anniversary of "Nairi" Dance Ensemble. It took place on Saturday, 7 May, 2016, at 8.00pm. at the hall of the American College of Aghia Paraskevi of Greece.
The event was attended by the National Executive Board of Greece, ARF Central Committee of Greece, RA Ambassador, clergymen, community structures and around 1000 of culture lovers of the community.
At the entrance hall, the Hamazkayin Regional Executive Board had organized a gorgeous exhibition consisting of dozens of photographs, posters, albums and historical documents telling about the Society's activities in various spheres during the past few decades. People visited the exhibition with great interest and expressed their unconditional satisfaction regarding the presented materials.