Regional
USA & Canada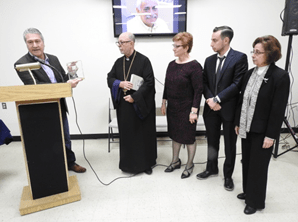 Each of his books was a catalyst for a new way of thinking, toward new worldviews, toward new and often unique philosophies. Each of his books was a window into life, humanity, seeing the world anew, perceiving, feeling it. A person living in today's materialist world would be lucky to be freed of the complex of material criteria for success, shallow values, and rise to the level of needing to read a book now and then, to learn of an author's inner world, and to convey this insight to others, especially young people.
To portray life as it is. To shower respect and gratitude upon all those who are loved and respected. To express boundless love for his beloved place of birth, Lebanon, and particularly Bourj Hammoud, where he spent his childhood and youth. To speak of the local grocer, those who come and go, not to forget a detail. And still. . . .
We speak of a man who left us forever just a few months ago, and left us his works as a balm for the pain and regret, the terrible sadness. We speak of a man who loved everyone with his simple and unrestrained personality and was loved by many. His personality was such that people who did not know him were drawn to him and became his friends.