Armenia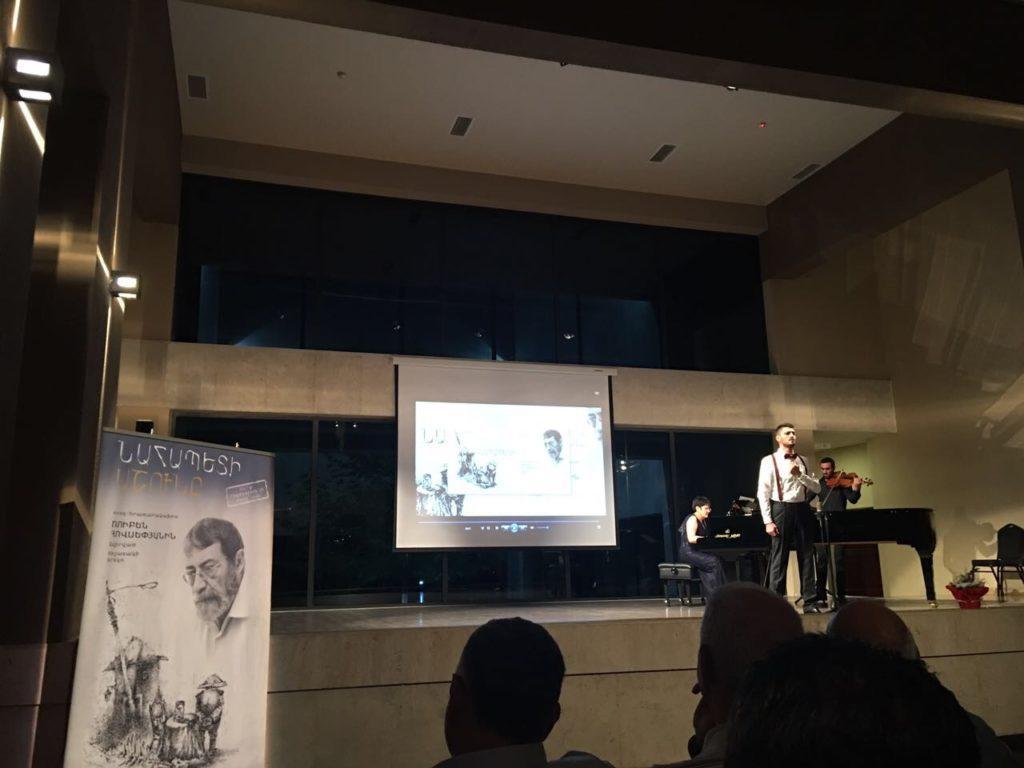 The memorial evening dedicated to renowned writer, translator, publicist Ruben Hovsepian took place on September 25, 2017, at Komitas Museum-Institute. The organizer of the event was the Hamazkayin Armenian Educational and Cultural Association. The renowned intellectual served the Association since early ages as a member.
During the evening, Ruben Hovsepian was presented to the audience as a writer, translator, Hamazkayin member, a party friend, intellectual, and just an Armenian Nahapet. The title of Gabriel García Marquez's novel was chosen as a title for the event because Ruben Hovsepian translated the novel, which became accessible to the Armenian reader.
The hall was crowded by the writer's friends, family members, and book-lovers from Armenia and the Diaspora.
Armenuhi Seiranyan (soprano, RA Honored Artist), Perch Karazian (Tenor, RA Honored Artist), Artsvik Demurchian (soprano), Andranik Malkhasian (baritone), Diana Harutyunyan (soprano), Haykaz Karapetian (alt), and lecturer of Yerevan State University Margarit Sargsyan (accompanist) took part in the cultural evening with their exclusive performances.
Arman Navasardian and Tatev Ghazaryan, actors from the Sos Sarkissian State Theater read excerpts from R. Hovsepian's stories published in his Pomegranates collection.
The ensemble of Art Cinema soloists (artistic director Ashot Khoyetsian) performed Tigran Mansurian's music from Piece of Sky movie.
Hamazkayin Armenia Office: