Regional
USA & Canada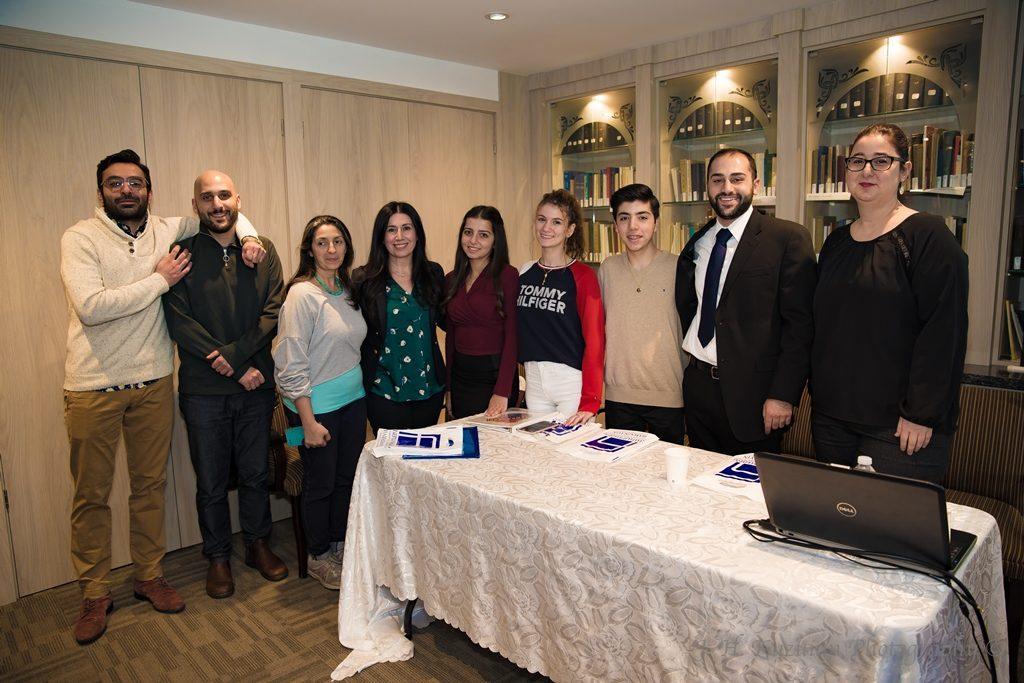 Letter writing was, back in the day, the only way for individuals to communicate with each other from a distance. Some letters are so beautifully composed that they transcend the genre and become works of literature themselves. The letters of Daniel Varoujan, Matteos Zarifian, and Levon Shant, for example, provide us not only with historical accounts but a sense of their inner world, spiritual ups and downs, and a literary window of insight to the time of these talented people.
On November 2, 2018, at the Hamazkayin H. Manougian Library in Toronto, the Hamazkayin Book-Lovers Group held an event that allowed participants to discover a lost episode of twentieth-century Armenian literature. The heroes of the episode were Varoujan, Shant, Hamastegh, Aram Haygaz, and Ler Kamsar. Among the book-lovers reading the letters were three teenagers.
Before the letters were read, as a short introduction, attendees heard about the book, Arvest Namakagrutyan (The art of correspondence), published in Istanbul in 1863, which taught young people how to write letters. It served to remind book lovers of the importance, back then, of letter writing.
Alik Baboghlian is one of the new members of the group. After sharing some of Varoujan's life story, he dove into the poet's letters. A letter to his future wife, Araksi Tashjian, hints at their tumultuous relationship. He shows boundless love and a firm commitment to marry her. In a letter to his paternal uncle, he seeks blessings for the "torch of the future": "For this word of blessing, 'success,' I shamelessly beg you, but I have no doubt that you will bestow it." Writing to author Arshag Chobanian, the young Varoujan expresses gratitude for Chobanian's encouraging words. The letters reflect three important moments in the writer's life, but they are also a joy to read with their rich and image-laden writing.