Europe
Regional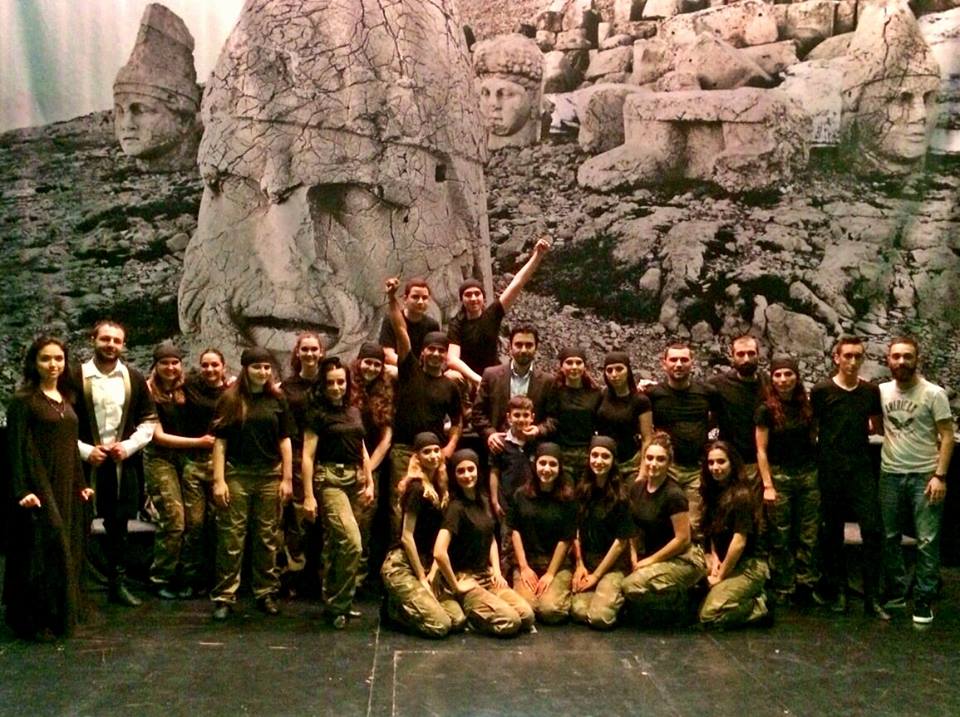 This year, the performance of "Sipan" and "Nanor" Child and Youth Dance Ensembles of Hamazkayin Cyprus was held on 7 May 2016, at Strovolos Municipality Hall. The dancers earned the admiration of more than 800 people of the fully packed hall.
The event was sponsored by Minister of Education and Culture, Kostas Katis and Armenian Community State Representative, Vartkes Mahdessian. The Ambassadors of the USA and Russia, and of dozens of other countries, delegates, representatives of political parties, senior state officials and representatives of cultural organizations were among the invited guests.
After the welcome speech, delivered by Executive Board Chair, Arto Tavitian and Minister Katis, the stage was opened to the audience, and a vast poster with pictures of ancient gods' destroyed statues of Nemrut appeared above the stage, and the concert started. The artistic director of the performance headlined "Nemesis" was dance instructor Koko Keleshian.
"Sipan" Dance Ensemble beautifully performed the dances "Ishkhanabar", "Vagharshabad", "Spanish", "Lezkinka", "Boys of Shirak", "Davigh", "Kamancha" and "Gyumretsik", and earned warm appreciation from audience. The "Spanish" dance was especially welcomed when Armenian and Spanish girls appeared on the stage in turn, creating very beautiful scenes due to the great staging by instructor Koko Keleshian.
"Nanor" Child and Youth Dance Ensemble presented the dances "Series of Dances", "Blossomed Cherry" "Hungarian", "Donagan" and "Clap-Dance" with great enthusiasm, and the audience granted long-lasting ovation to young dancers.
The evening ended with the performance of "Nemesis", which was a thrilling choreographic piece. Moreover, with its "SIS" ending it symbolized the concept of regaining Western Armenia. It started with a rural merry christening scene that suddenly was interrupted by massacres and horror. When the triumphed slaughterer appeared, His Holiness and other clerics had to leave Sis. However, the survived Armenians soon revenged for the sufferings of the entire nation. They killed the murderer and silenced his sick giggle. The last scene of the performance was the revengers' dance, which ended with stentorian ovation.
"Sipan" and "Ani" Dance Ensembles of "Oshagan" Chapter of Hamazkain Cyprus, as well as "Nanor" Child and Youth Dance Ensemble, have undertaken a serious mission related to the preservation of our identity. We all should unconditionally support and encourage the Hamazkayin's this commitment and also other cultural initiatives.