Regional
USA & Canada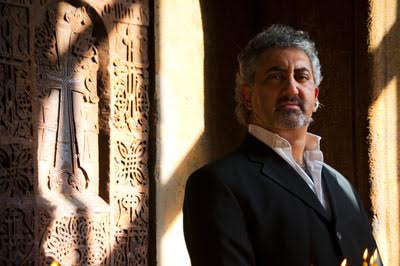 The New York Chapter of Hamazkayin Educational and Cultural Association is planning on organizing a youth choir. Famous tenor Kevork Hajian was invited from Armenia to lead and direct the choir.
The A.R.F. New York's "Armen Karo" Gomideh is the main sponsor for this immense endeavour, along with the St. Illuminator Church.
Kevork Hajian is born in Aynjar, Lebanon in 1971. He attended the local Harach and Calouste Gulbenkian primary school. In 1984, he was accepted at the Holy Sea of Cilicia's "Zarehian" seminary, from where he graduated in 1992.
He's attended Hamazkayin Lebanon's "Parsegh Ganachian" conservatory, under the fellowship of renowned conductor Haroutioun Topigian.