Vahe Sethian Printing House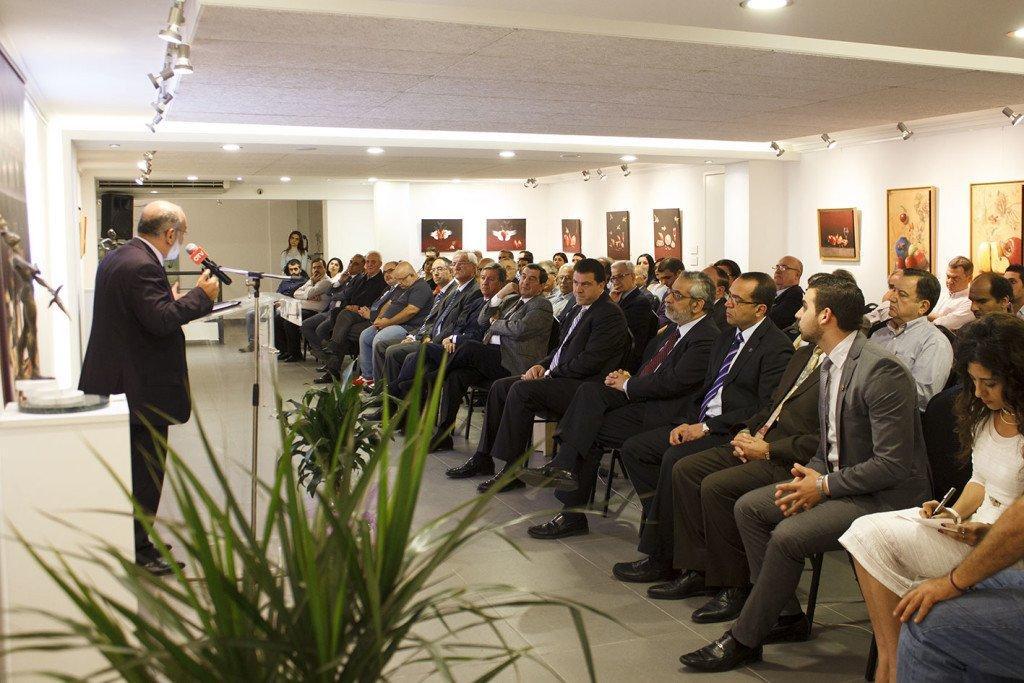 The Hamazkayin "Vahe Setian" Publishing House organized the presentation of the young Lebanese poet Hadi Mrad's book "Arman Ahiaa" ("Armenian Survivors"). It took place on Monday, May 18, 2015 at 7: 30 pm, at the "Lucy Tutunjian" Art Gallery under the patronage and in the presence of the former vice president of the Parliament, Eli Ferzli.
The event started with the Lebanese and Armenian anthems played, after which Nurhan Morsil invited the guests to respect the memory of the one and a half million martyrs of the Armenian Genocide by standing. Morsil, in his welcoming speech, presented and praised the young poet and the medical student, Hatti Mratt. Then, he presented information about each guest invited to speak.
The Lebanese prominent intellectual and poet Habib Younes took a speech saying that the entire tragedy of the Armenian nation is included in the book, the author of which has personally contacted and spoken to the survivors and has sincerely shared their pain. "This testimony of truth shall not be silenced," said Younes using the word "Ottoman" as the most negative epithet. He congratulated the 22-year-old promising young poet Hadi Mrad calling him a "Noble Knight".