Middle East
Regional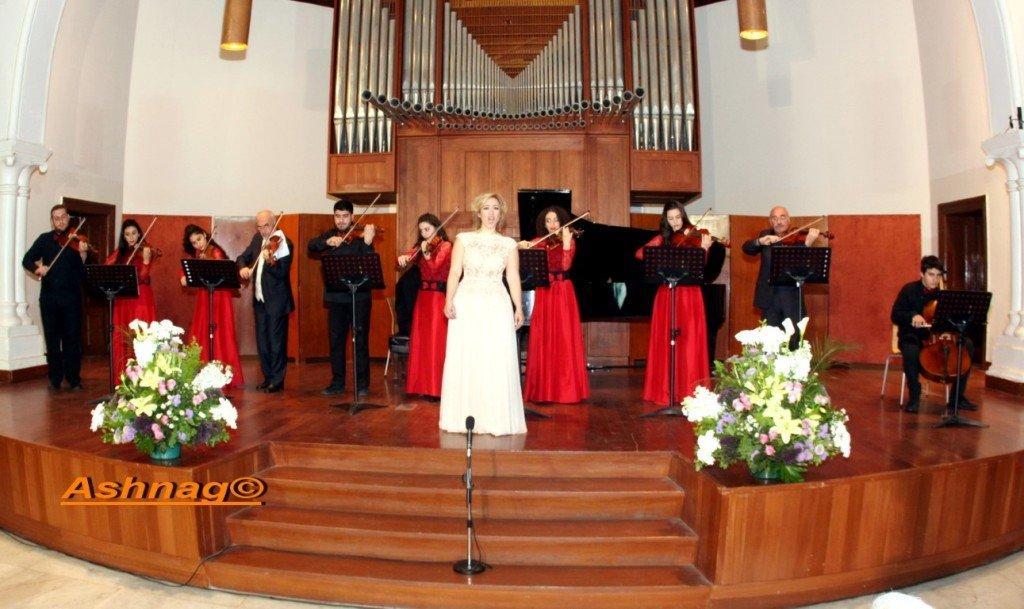 The fans of the classical music were lucky to be present at soprano Shoghig Torossian's solo concert, which took places on Saturday, March 28, 2015 at the "Assembly Hall" of the American University of Beirut and lasted more than two hours. The audience really enjoyed the fascinating performance of the singer from the very first moment until the end of the concert.
It was truly an unusual evening, during which the professional artist, due to her unique voice and exceptional vocal abilities, expressed the national and human emotions, feelings and thoughts through the most valuable and aphoristic songs of Gomidas.  Shoghig Torossian displayed a high-level performance during the entire concert penetrating to the heart of the audience with unchanging gentleness, beauty and musical mastery.
The concert was organized by the Regional Executive Board of Hamazkayin Lebanon in cooperation with the American University of Beirut and under the patronage of Hovig and Maral Kurkdjians based on the following, "The Armenian culture was developed and enriched and has gained a worldwide reputation and appreciation due to the brilliant arrangements of Gomidas. The Genocide of 1915 failed to exterminate our culture and ancient treasures. May will follow the month of April, and we shall survive having our culture, songs and music."