Regional
USA & Canada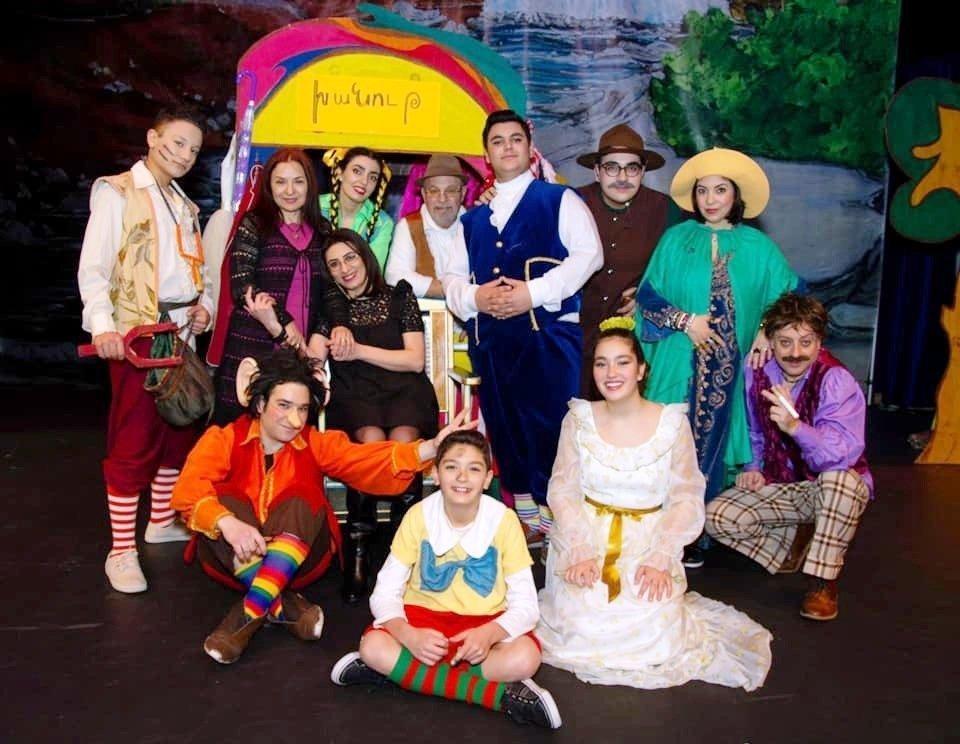 The Hamazkayin Theatre Company of the Western United States presented the children's play, The Adventures of Chigareli, at the Colony Theatre in Burbank, Calif., on February 23 and 24, 2019. Teenagers and adults joined the children in the audience for the play, which was of an educational nature. It raised issues that concern Armenia and present-day society in general, including coveting profit, theft, the preservation of nature, and the like.
Here we will reflect on some aspects of the play in just a few sentences because what brought us joy were some hidden aspects of the show, which were part of a series of events.
The play was in the nature of a fable, presented with song, elaborate dance, and costumes that matched the mythical environment. It was fast-paced, with smooth transitions. The décor was simple, and there was room there for improvement. The lighting was consistent with the rest of the production values.