Middle East
Regional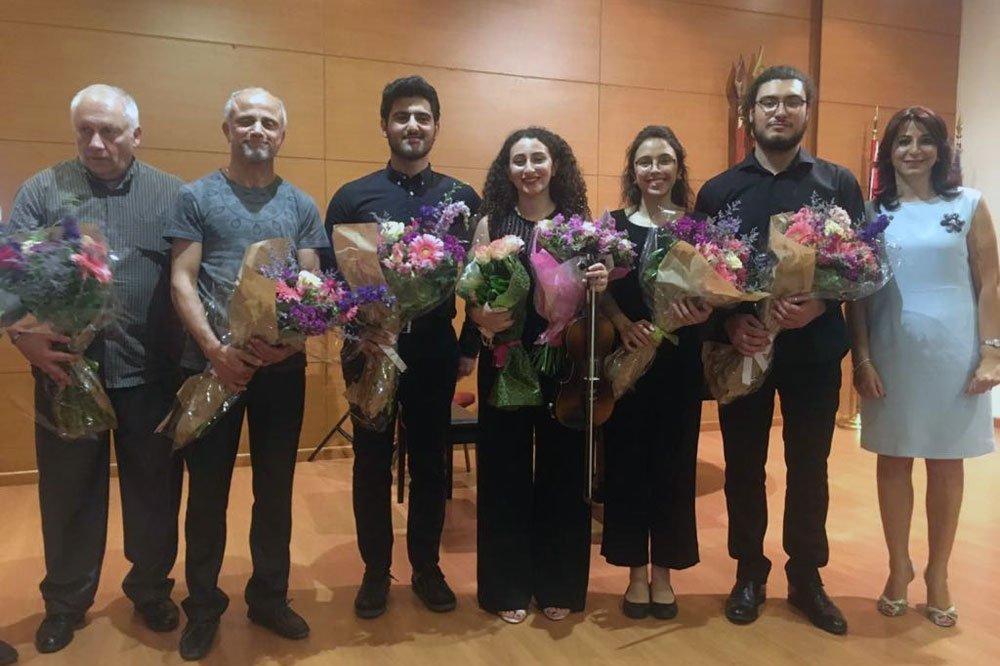 On May 29, 2019, the Hamazkayin Parsegh Ganatchian College of Music organized a solo violin recital featuring Narod Seroujian, an alumna of the college and a student at the Gomidas State Conservatory in Yerevan. The event was held at the Armenian Hall of the Levon Shant Cultural Center in Bourj Hammoud, Beirut. Accompanying Ms. Seroujian on piano was Nare Aghasarkissian. Pianists Michael Ashjian, Henry Ishkhanian, and Elias Haswany were featured guests.
College director Vahram Emmiyan said: "Art, and especially music, is the kind of field in which study ends when the life ends. On the basis of an agreement between the college and the Yerevan conservatory, one graduate of the college can continue studies at the state conservatory in person or from a distance.
Mr. Emmiyan said, "Part of a musical education is the experience of taking the stage and working hard to prepare for that. Taking the stage is a responsibility and requires serious work and preparation. This preparation is most effective when it is supervised by an experienced mentor."
He concluded that the Parsegh Ganatchian College remains a home for its alumni.