Armenia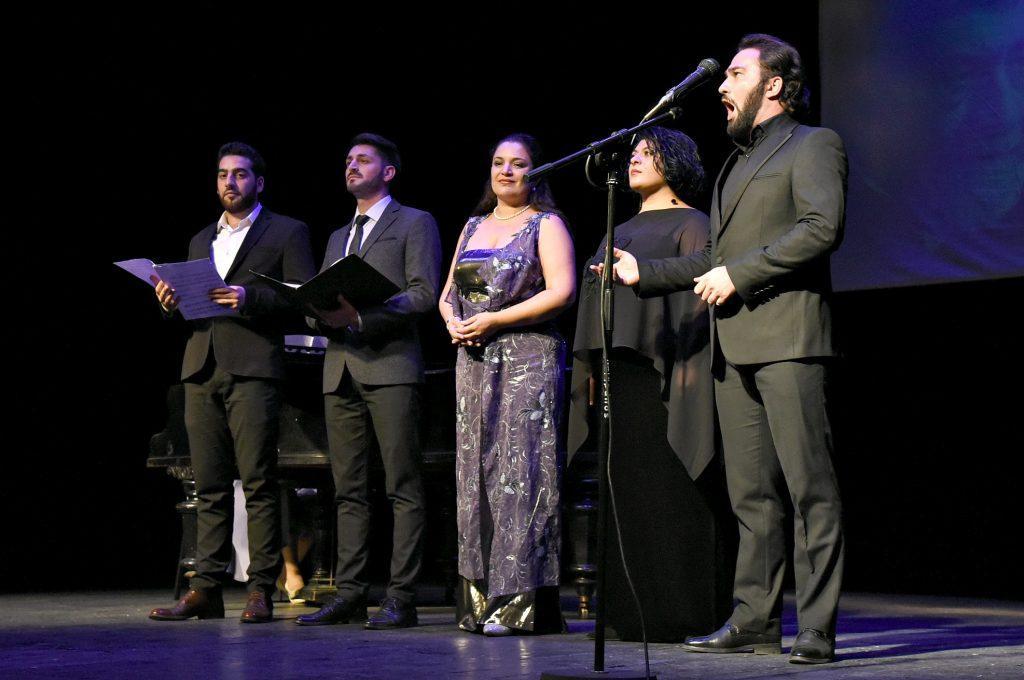 On October 16, 2019, a memorial evening was held in Yerevan's Hamazkayin Sos Sargsyan Theater, dedicated to the eightieth anniversary of novelist, translator, playwright, and public intellectual Ruben Hovsepyan's birth. Speakers at the event included the chairperson of Hamazkayin's Central Executive Board, Dr. Megerdich Megerdichian, ARF Bureau member Arsen Hambardzumyan, and literary scholar Arqmenik Nikoghosyan. They praised Hovsepyan's creative legacy, spoke of his exceptional role in social and political life, and emphasized his talent as a playwright. Film adaptations of his plays have educated generation, taught lessons in national ideology, and inspired a belief in fairy tales.
Hovsepian's words are still instructive, as they were years ago. The biographical film shown that evening, and the excerpts from his work read by Hamazkayin actors were witnesses to this fact.
The evening was also a beautiful opportunity for comrades and close friends of Hovsepian's to remember his life, creative works, and sociopolitical activism.
 Read here Megerdich Megerdichian's speech from the event, in Armenian.