Middle East
Regional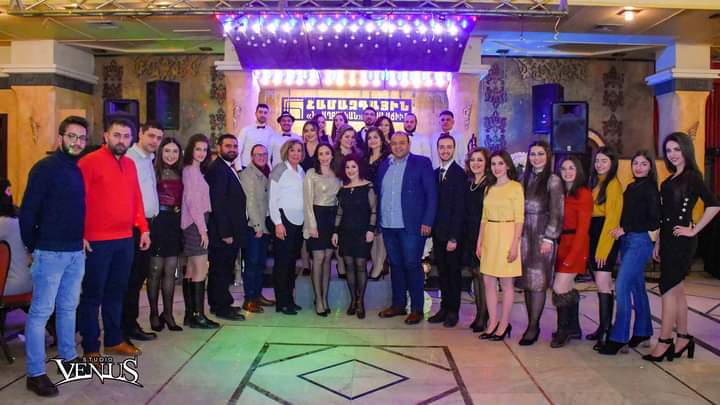 When a literary-musical program, an intimate atmosphere, and a group of lovers of literature come together in a hall, we feel a special satisfaction and our souls are filled with the pearls of Armenian culture. Our spiritual riches too have a role in our existence as Armenians; they make us wise, peace-loving beings who aspire to human values. Hamazkayin, once again, brings these values to the stage and injects us with their life-giving lymph.
"Love in Armenian Literature" was the topic of an artistic event held on March 27, 2021, at the Ani Dining Hall of Aleppo's Aram Manoukian House. Under the auspices of Archbishop Masis Zobuyan, Prelate of the Armenian Diocese of Syria, it was organized by the Hamazkayin Aleppo Nigol Aghpalian Chapter Executive Board.
The Dining Hall atmosphere, with its decoration, the soft music, and the opportunity for close friends to socialize, seemed like a different world that we had missed because of the pandemic. The tables, with wine glasses and mixed nuts, were inviting. We truly needed to set aside the concerns and crises that are a lingering part of everyday life, and wander a while in the love-filled groves of Armenian literature and music.
After a musical opening by the Hamazkayin band, emcees Sevana Hallajian and Jirair Garabedian opened the evening. Rita Gaghian, Ms. Hallajian, Vehan Barsumian, and Meline Bezjian read love poems by Paruyr Sevak, Vahan Tekeyan, and Alicia Ghiragossian. The audience was as quiet as stones, following every word, every emotion. The performers were able to fill the spirits of their audience with love and joy.