Middle East
Regional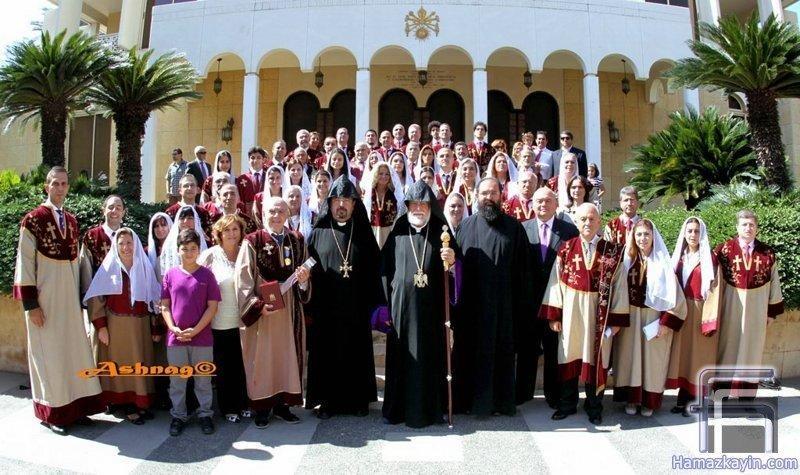 Istanbul's "St.Vartanants Acolyte Class Choir" visited Antelias with the director of the choir Atrushan Deacon Halachian on Sunday morning of October 5, 2014 and took part in the Liturgy in the Cathedral of St. Gregory the Illuminator performing liturgical chants.
After the Liturgy, the choir was present at the opening ceremony of the 85th teaching-learning year of the Theological Seminary of Catholicosate of Cilicia.
At the end of the ceremony, His Holiness Aram I appreciated and praised Director Atrushan Deacon Halachian's merit and contribution in the sphere of Armenian music and awarded him with Mesrop Mashtots Order.
Then, more than 50 members of the choir and the Executive Board members accompanied with the Religious Assembly Chairman Mr. Ts. Rev. Anushian were hosted and invited to dinner at His Holiness.