Middle East
Regional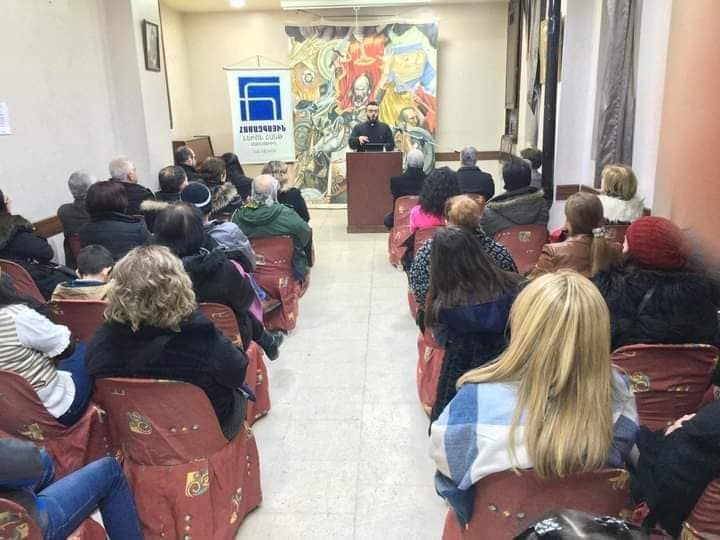 The Hamazkayin Damascus Levon Shant Chapter Executive Board on February 25, 2022, held an event at the Aharonian Center to mark the Feast of Vartanants, which celebrates the Battle of Avarayr in 451 c.e.
The chair and members of the Aharonian Center board, representatives of organizations, the administration and faculty of the United Djemaran, and many members of the community attended.
Maral Kateklian, a member of the chapter board, made opening remarks. She spoke of the special place of the feast in the religious and civil calendars, as the saints martyred on the field of battle gave their lives "for the patrimony and for the faith." It was a fateful moment in determining the political and spiritual path taken by the Armenian people.