Armenia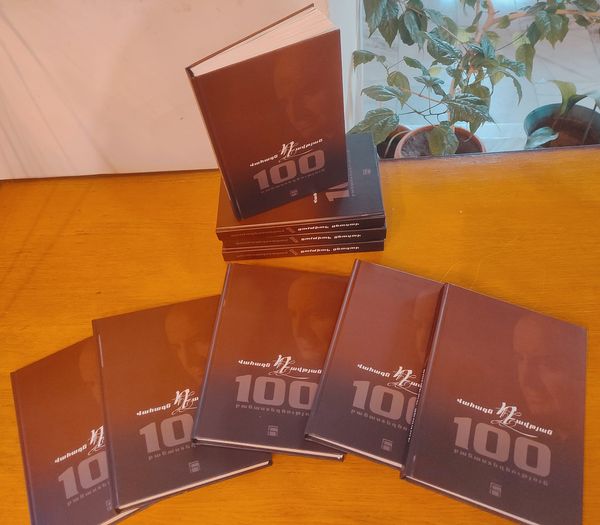 The Hamazkayin Armenian Educational and Cultural Society Yerevan Office on December 16, 2022, celebrated the centennial of the renowned Armenian writer Vahagn Davtian at the Avetik Isahakian House Museum in Yerevan.
A collection of 100 poems by Davtian, published by the Hamazkayin Yerevan Office, was released on the occasion. The book was compiled by Sylva Yuzbashyan, Honored Artist of the Republic of Armenia, and edited by poet Khachig Manukyan.
Ardashes Shahbazian, a member of the Hamazkayin Central Executive Board, opened the event. Ms. Yuzbashyan followed with her brilliant rendition of some of Davtian's poems. Speeches were delivered by Petros Demirjian, secretary of the Writers' Union; Anjela Khorenian, director of the Avetik Isahakian House Museum; the literature scholar Suren Danielyan; Mr. Manukyan; and Armen Avanesian, literature scholar and editor in chief of Armav Publishing House.
Ruzan Arakelyan, the director of the Hamazkayin Yerevan Office, offered closing remarks.
Among the poems recited during the event were poems that have been made into songs. The song "Ashun" had its premiere during the event. The music was by Margarit Sargsyan, professor at the Komitas Conservatory. Andranik Malkhasyan performed.