Vahe Sethian Printing House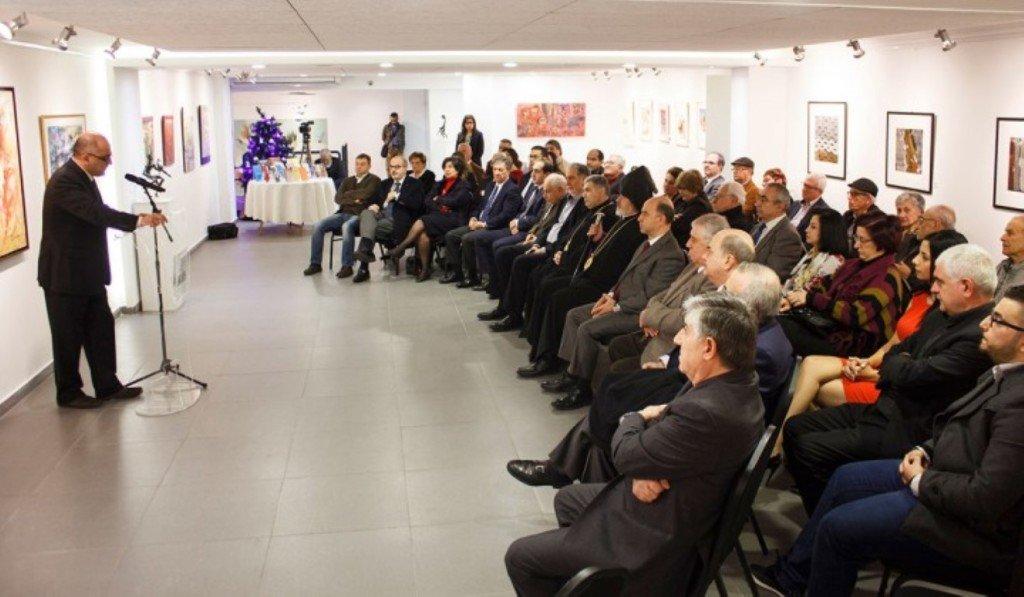 On Wednesday, December 23, 2015, at 7: 30 PM, at Hamazkayin "Lucy Tutunjian" Art Gallery a gathering took place aimed at assessing the harvest season of "Hamazkayin Vahe Sethian" Publishing House for 2015. A large group of intellectuals, writers and book-lovers attended the event.
The Hamazkayin "Vahe Sethian" Publishing House Director Hagop Havatian made the opening speech of the event. He welcomed the guests and wished them all the best for the coming new year and said that despite the economic difficulties of the previous year "Vahe Sethian" Publishing and Printing House, its book-distributing section, bookstore and "Lucy Tutunjian" Art Gallery  actively continued their work and mission. He briefly presented the previous year's achievements and said that the treasure-trove of the publishing House has enriched with more than 20 books and more than 10 re-editions, and the Gallery organized  11 exhibitions.
He spoke of Hamazkayin's 85th  anniversary that will be celebrated in 2016. In that respect, Hagop Havatian said that the Armenian people cherish the Armenian literature and books and the rich repository of Western Armenian literature acquired during those 85 years is the treasure of the entire nation.
He expressed gratitude to the founders of the Publishing House, its patrons and the authors, the collective efforts of which have resulted in today's achievements. Then, he ended his speech by wishing the Hamazkayin Society to continue its successful activities and to believe in its mission of rowing upstream for the preservation of the spiritual and intellectual values ​​of the Armenian people and for strengthening the guaranties for its existence.