Artsakh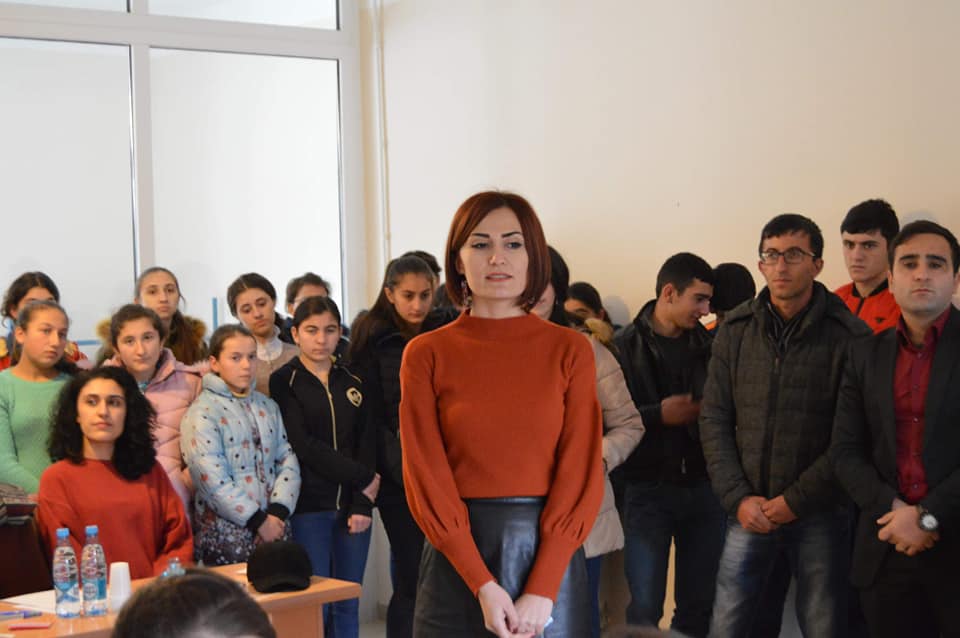 At the initiative of the Hamazkayin Artsakh office, with the cooperation of the ARF Youth Organization, the Vaghuhas community school in Artsakh held a quiz bowl titled "We Must Go, Sooner or Later." Five teams participated, composed of older students, teachers, and members of the community.
The event was opened by head of the Hamazkayin Artsakh office, Hermine Avagyan. She greeted those present on behalf of Hamazkayin. She spoke about her office's activities, as well as introducing the game and noting its importance. She told the audience that the game's questions would primarily consist of ones about the First Republic of Armenia because this year is the 100th anniversary of the republic. Ms. Avagyan stressed the importance of Hamazkayin and the relationship and cooperation between Hamazkayin and village communities as they implement new educational and cultural programs together. She also thanked the Ministry of Culture, Youth Affairs, and Tourism of Artsakh for providing interesting reading materials to the community school.
There was a previously prepared special map showing the major cities of Western Armenia. Every correct answer allowed the team to plant a flag on one of the cities, thus "liberating" a lost city of the motherland. The team whose flag first reached the summit of Mount Ararat won. The winning team got prizes and a certificate. Second place was split between two teams, who also got certificates and a smaller gift. The school principal, A. Krikorian, thanked Hamazkayin and the youth organization for the interesting event and said that the school is always ready for cooperative joint programs.
The festivities continued at the Vaghuhas cultural house, where the "We Are Our Mountains" State Song and Dance Ensemble performed folk and nationalistic songs and dances for the community residents.