Middle East
Regional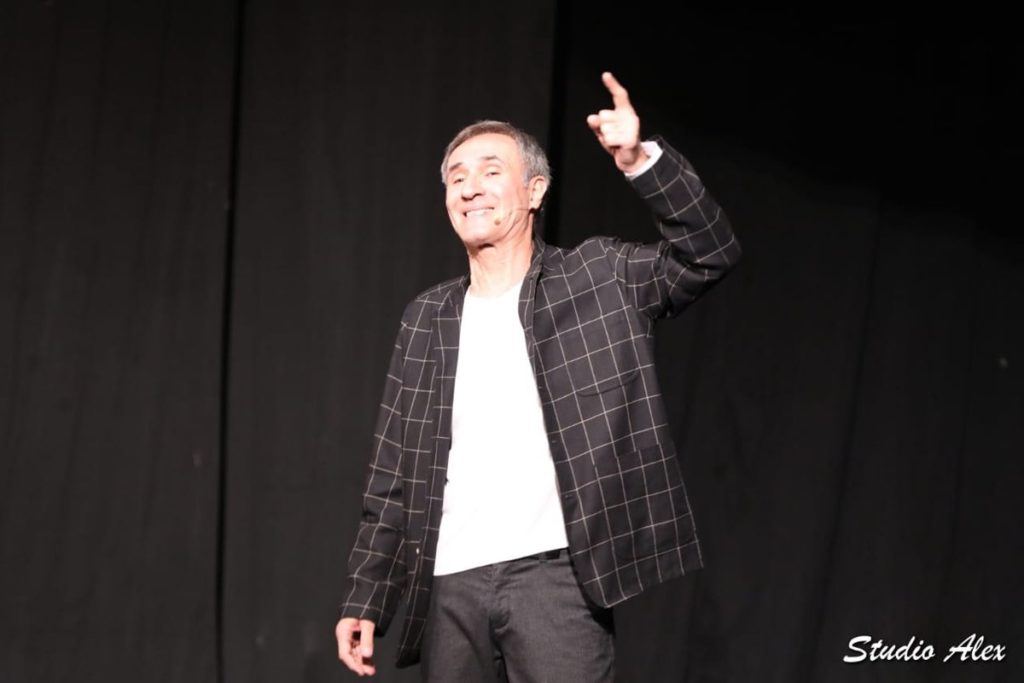 On the invitation of the Hamazkayin Lebanon "Kasbar Ipekian" Theater Executive Board, Vardan Petrosyan performed his Khosdume (Promise) on June 2, 2022, on the stage of the "Hagop Der Melkonian" Theater.
It was so impressive and satisfying to see and enjoy talented artist and solo performer Vardan Petrosyan in Lebanon again.
This solo performer has a great ability to bring painful facts and sad phenomena to the audience with an amazing immediacy and apparent ease. We watch him perform with rapt attention.
Vardan Petrosyan's fans greet his sketches with a laughter that fills the auditorium just as his personality fills the stage. We laugh even though we know the phenomena he mocks are the things that bring pain to our hearts and wound our collective pride.